Or click on the Google, My Yahoo! button My MSN button, Newsgator, or Bloglines button if you keep a personalized home page there.
Note: If you are not sure what RSS and blogging is all about, click here. What's an RSS Feed? Once you start, you will be amazed at what RSS can do.
July 19, 2012 - Updated Personal Style-section
Hi gals!
I just updated the advice and information on the Personal Fashion Style-section. You might want to check it out!
You'll notice that I've revised the fashion personas and cut them down from 8 to 6. Sporty is now "Natural"; Eclectic is "Creative"; Urban is now a part of the "Trendy" archetype. Bohemian is no longer considered a fashion persona but a sub-categorical fashion style, a mix of Creative and Natural.
I also added extra fashion advice and tips to pages: How to Find Your Clothing Personality
Identify Your Fashion Persona with a Style Quiz (updated Style Quiz with images!)
.. as well as each page for the different clothing personalities :-) (you'll find more celeb examples!)
Enjoy! And let me know what you think by sending me an e-mail
May 30, 2012 - Frequently Asked Questions
I've gathered the questions I frequently receive in my inbox. Both fashion and site/business-related questions. Prior to sending me an email, please check this page to see if your question has already been answered.
FAQ's at The Chic Fashionista.com
May 25, 2012 - Latest Fashion Trends Blog
Get the latest scoop on the Latest Fashion Trends and fashion advice & styling tricks to make any trend work for you.
On this page you'llfind outfit ideas and my personal translation (and faves!) on the clothes seen on the runway - turning trends into wearable iterations of chic style
Check out the Latest Fashion Trends-blog
May 25, 2012 - Fashion Basics Blog
The Fashion Basics steer you to looking your best by giving recommendations on what clothes to select and how to put them together. However, it's absolutely possible to bend the guidelines to make almost anything look good on you!
Let's dissect an image consultant's fashion advice and tips.
Check out the Fashion Basics-blog
May 25, 2012 - Chic Inspiration Blog
Need some Chic Inspiration to lift up your wardrobe blues? Then this is the page where you'll find the latest outfit ideas, celeb outfits and fashion trends that will bring your closet back to life!
Check out the Chic Inspiration-blog
May 25, 2012 - Chic Finds Blog
Chic Finds is your online shopping guide to the latest fashion trends and chic picks hand-chosen by me from around the Internet.
You'll also find shopping ideas, featured posts and blogs, link round-up and the newest Sales & Discounts. Come on in and (window)shop!
Check out the Chic Finds-blog
May 18, 2012 - Mixing Your Fashion Personas in an Outfit
In my opinion, one of the key ingredients to a fabulously chic outfit is to define your true fashion persona. Chic fashion is all about adding the unexpected to Classic.
Expressing your unique point of view really adds a fresh breath of air among a crowd who is reluctant to step out of the box.
Click here to learn how to define your fashion personas in an outfit
May 16, 2012 - Spring/Summer 2012 Trend: All-White
Fashion designers have been all for the total black-and-grey look for winter, so now it's time to switch the table with a head-to-toe white look. And nothing says summer like wearing all white!
Click here for fashion tips on how to wear an All-white outfit
May 15, 2012 - How to Look Classy with Leopard Print
Leopard prints are timeless and can be worn all-year-around without looking outdated.
It might appear "loud" for fashionistas who appreciate solids but this print can be a great way to step out of the box and add a pop of the unexpected! This trendy but classic statement print is easy to wear and can be worn tastefully.
Click here to learn how to wear Leopard Print tastefully
May 14, 2012 - Wayfarer Sunglasses
Wayfarer Sunglasses are timeless and edgify your look and add a casual-cool to your outfit.
Click here to get fashion advice on how to wear wayfarer sunglasses and how to select the best wayfarer shades for your face shape and personal style - also shop the latest cool sunglasses online.
May 6, 2012 - Womens Laptop Bags
Womens Laptop Bags are quintessential to for the 21st century fashionista.
Click here to get tips and inspiration on how to buy womens laptop bags that you'll love and need, from how to select the right bag style for your lifestyle and personal style to selecting the appropriate material
May 4, 2012 - The Importance of the Right Neckline
I'm aware that a lot of us give more thought into the color, style and shape when buying a garment… But did you know that selecting the right neckline can pay off too?
The right neckline can take pounds off your frame, elongate or shorten your neck/torso and also help fill out a small chest. In short, the right neckline can be a quick-fix to our common body figure-issues!
Click here to learn how to select a neckline that looks good on you
May 2, 2012 - Spring/Summer 2012 Trend: Daytime Sparkle
Sparkle and shine aren't limited for night time any more! It's completely fine (and chic!) to add some glitter to your daytime closet too.
You can either take the sleek route with jewelry, shoes or a belt - or if you want to go for something more dramatic - try a sparkly jacket or top!
Learn more about how to implement Sparkles and Shine to your Daytime Closet
May 2, 2012 - White Jeans
White Jeans add a fresh breath of air to your spring- & summer closet but can essentially be worn all-year-around.
Some of the clothes that I love combining with these light-colored jeans are a chambray shirt and navy-striped top. They look super-chic together!
Click here to get fashion advice on how to buy and wear white denim jeans - and also shop the latest white jeans styles online.
May 1, 2012 - Chic Finds: Printed Sunglasses
Wearing a pair of printed sunglasses is a fabulous way to throw in a cool 'n trendy fashion statement for this fun & breezy springtime!
It also makes a stylish conversation piece - adding a pop of interest. You can wear them with a classy ensemble - perking up the sophisticated outfit, creating an ultra-chic, playful look.
Shop and read more about Printed Sunglasses
April 30, 2012 - How to Wear a Breton Navy-striped Top
A classic navy striped cotton top, also called "Breton Top" - is a closet essential for any fashionista (especially if your style is Classy or Sporty).
Its design has become synonymous to chic Parisian style! It adds a whiff of non-chalant, nautical air that is sure to polish any ensemble.
Click here for more fashion tips on how to wear a Navy-striped Top
April 27, 2012 - What Fashion is Considered Timeless?
I've touched on the topic several times on the website as well as on this blog, but I think this deserves yet another post where I highlight and define what kind of fashion/clothing is considered timeless and what a closet/style staple is for the majority of women.
As an image consultant, I always recommend women to secure pieces that stand the test of time and can be worn with various color and outfit combinations.
Click here to learn more about what clothes are considered timeless
April 26, 2012 - Chic Finds: Tribal Delight
Fashion is taking an exotic turn – perfect if you love bohemian fashion!
This season's tribal trend consists of bold, graphic prints combined with warm, earthy tones. Tribal prints are appearing on handbags, shoes and dresses, and yes, on jewelry too!
Shop and read more about how to wear Tribal Prints
April 26, 2012 - Wedge Shoes
Wedge Shoes score high on the comfort and chic-factor. Wedges help you reach newer heights with less pain and they look very chic with your sun dresses and also skinny jeans!
Click here to learn how to wear wedge shoes and discover the latest wedge sandal styles
April 25, 2012 - How to Wear Lace Tights for the Office
Black lace hosiery can add the perfect amount of sexy chicness. Depending on what you decide to pair them with – they can be made romantic, sophisticated or super-trendy.
Click here to get fahsion advice on how to wear Lace Tights for the office
April 20, 2012 - Cat Eye Sunglasses
Cat Eye Sunglasses are super-chic and add a glamorous vintage-touch to your look.
The cat eye is a timeless womens sunglass style – interpreted in various stylish ways by our leading fashion designers, which makes cat eye shades a versatile accessory piece that anyone, no matter personal style, can wear!
Read the entire article on Cat Eye Sunglasses
April 17, 2012 - Chic Finds: Nude Sandals
Nude sandals beautifully complement your skirts and dresses for this springtime - the nude color blends with your skin tone and really elongates your legs!
Nude sandals are a fabulous investment and never go out of style. If you're shying away from skirts and prefer to keep your legs covered but still want to benefit from the elongating effect of the nude shoes, try wearing then with your white jeans or beige khaki pants!
Shop and read more about Nude Sandals
April 23, 2012 - Chic or Eek: Open Toe Boots
A couple of years ago, way back in 2009, I pondered on the practicality of peep toe boots. I mean, what was the point in wearing boots with a hole that showed your toes? How can you keep your feet covered for Fall?
Needless to say, things have changed, considering that 3 years in fashion is like 30 in dog years! Open toe boots have become more of a fashion statement, a weapon for cutting-edge chicness - rather than a functional utility.
Learn how to make your legs look their best in Open Toe Boots
April 24, 2012 - Chic Finds: Street Fashion Stores
Street style is more of way of dressing. It's eclectic, casual and self-expressive. It's a mix of everything – but most importantly, it comes from the fashionistas you see on the street, and not from fashion editors, runways and celebrities!
if you're looking for online shopping sites where they focus on clothes and fashion that caters to street fashionistas then check out this list of my personal favorites
April 24, 2012 - Black Pumps
Black Pumps are one of your most important wardrobe essentials that go with almost all of your outfits and keep you covered on all occasions. They're timeless and sexy.
Click here to learn how to wear black pumps and discover the latest pump styles
April 18, 2012 - Spring/Summer 2012 Trend: Platform Sandals
Platform sandals have been reinvented season after season, so it shouldn't come as a surprise that they're back and are fiercer than ever this Spring & Summer 2012!
This 70s "outrageous" shoe style is a fabulous statement accessory that can really lift up your outfit and give it instant chic factor.
Learn more about how to wear Platform Sandals
April 19, 2012 - Chic Finds: Pretty Florals
Florals are (yet again) paving their way to spring!
With the bold color trends come a high-octane dose of flower power - from the necklace, to the sweater, and yes to the timeless floral dress, to the sandal and also the handbag.
Shop and read more about Floral Fashion
April 13, 2012 - Spring/Summer 2012 Trend: Print Mixing
One of the fashion trends you'll be seeing a lot this season is print mixing. It can be as subtle as wearing polkadots with stripes, or as audascious with bold colored prints on top of each other.
It's a rather adventurous move for fashionistas - but the benefits are great for the self-expressive woman: Interesting pop of visual texture and a satisfaction from taking the more individualistic approach to defining your style.
Click here to learn more about Print Mixing
April 16, 2012 - The Art of Wearing Yellow
One of the trendiest colors for Spring and Summer 2012 is Yellow, and comes in various shades that are sure to beat those depressing blues!
Citron yellow, which is a clear and almost neon-like color, is one of this season's highlights, but if you're not looking to make a fashion statement, you'll still look on-trend with paler shades of yellow, or a more soothing, sensuous yellow that leans on orange.
Click here to learn more about how to wear Yellow
April 12, 2012 - Chic Finds: Boho Deluxe Accessories
Accessories are without a doubt excellent outfit add-ons - injecting spiff and interest to a basic outfit!
If you adore the exotic look of bohemian fashion or just want to dip your toes in the world of the bohonistas then consider experimenting with rich and earthy boho-inspired shoes, bags and jewelry.
Shop and read more about Boho Accessories
April 12, 2012 - Womens Tank Tops
Want to know how to wear Womens Tank Tops? This page guides you to selecting the best tank tee for your body figure and provides you with styling tips.
Tank tops are the backbone of your closet - you can wear them alone or layer them with your sweaters, jackets and other tops.
Click here to learn more about how to make the most out of these sleeveless tees
April 2, 2012 - Spring/Summer 2012 Trend: Tail Hem
I love this unfinished look on skirts and dresses. It's seductive and playful. The longer "dipped" hem in the back conveys elegance, while the shorter front hints at something more revealing.
The wonderful cutaway hem cover yet expose. I just adore the way it brings attention to your legs in a classy but up-to-date way.
Read more on how to wear Tail Hems
April 11, 2012 - How to Wear a White Dress Shirt for Spring 2012
If you want to take your white dress shirt beyond professional office work attire and away from its reputation of being too plain - then combining it with your casual everyday clothes is essential!
Click here to learn more on how to look chic in a White Dress Shirt
March 22, 2012 - Spring/Summer 2012 Trend: Open Shoulders
Letting both of your shoulders peek from your garment adds a super relaxed and seductive feel to your outfit. And that's definitely a far cry from giving someone a "cold shoulder"!
This trend goes great with most bottom styles, but looks amazing with a skirt. I've worn it with a suede skirt as well as a pair of chino trousers.
Read more on how to wear an Open Shoulder Top and Dress
March 14, 2012 - Spring/Summer 2012 Trend: Printed Blazer
If you want to create a chic & fun fashion statement for Spring then a print blazer is the way to go.
Instead of wearing a trendy top with less outfit options - you can look up-to-date by pairing your basic tees and dresses with a print blazer.
Read more on how to wear a Printed Blazer
March 5, 2012 - How to Wear a Chambray Shirt for Spring
One of my favorite casual closet pieces has to be the chambray shirt (including the denim shirt).
It's very versatile and you can wear it with all kinds of clothing styles to create an unexpected chic look.
Learn how to look chic in a Chambray Shirt
March 20, 2012 - How to Look Stylish in Red Colored Jeans
Red colored jeans have recently been spotted on Katie Holmes, Ashley Greene, Kerry Washington (as well as Pippa Middleton and Kristin Kreuk).
A bottom garment in a bold color is daring but it makes a refreshing style impact - granted that you wear it right ;-)
Read more on how to tone down a Red Colored Jeans-outfit
March 2, 2012 - What to Do with Contradicting Body Shape Guidelines
Who says you can't tweak and bend the "rules"? Ladies, it's all about proportions!
If you gain some understanding on how proportions and the whole picture of great style work - then you can adjust almost any accessory/garment/shape/style/color to make it work for you.
Learn more about what to do with contradicting body shape guidelines
March 1, 2012 - How to Wear Mint for Spring Summer 2012
Icy shades and pastels are on the top of this season's colors, but I personally think mint is the sweetest color that showcases versatility.
This icy mix of light blue and green shade gives off a
light and airy feel
to your look.
Click here to learn how to implement mint to your closet
March 1, 2012 - How to Wear Coral Pink for Spring Summer 2012
Coral Pink looks good on most colorings because of its mix of warm orange and cool pink. It's also guaranteed to enhance your tan!
Coral pink is as cheerful as orange, but cuter and yummier :-) It's one of this season's hottest bright colors - pink but with a hint of orange.
Click here to learn how to look chic in Coral Pink
March 1, 2012 - How to Wear Kelly Green for Spring Summer 2012
This bright shade of green is sure to revive your closet this season! Kelly green can be so may things: Fresh, vibrant, preppy, glamorous or dramatic..
It's a lively color that
creates style impact but is soothing
at the same time.
Click here to learn how to wear Kelly Green this springtime
March 1, 2012 - Hottest Color Trends for Spring Summer 2012
Here's a quick round-up on the Top 5 color trends for Spring/Summer 2012 - and how to wear them!
Discover the Hottest Colors for SS 2012
March 1, 2012 - How to Wear Bright Yellow for Spring Summer 2012
Bright yellow is once again on the top list of color trends this spring- and summer time.
This classic SS hue is
clear, bold and almost neon-like.
And it'll surely beat any remains you may have from those winter blues!
Click here to learn how to wear Bright Yellow
March 1, 2012 - How to Wear Orange for Spring Summer 2012
Orange is one of the must-own color this season. It was seen in heaps on the catwalk during Fashion Week last Fall, by fashion designers such as Marc by Marc Jacobs and Vivienne Tam, just to mention a few.
If you're not into splashy colors like this bold tangerine, go for a subdued nuance such as salmon, burnt orange or terracotta.
Click here to discover how to look fab in Orange
Latest Fashion Trends: Discover the Current Fashion Trends, Get Fashion Tips on How to Wear a Trend
Get the latest scoop on the Latest Fashion Trends and fashion advice & styling tricks to make any trend work for you. On this page you'llfind outfit ideas and my personal translation (and faves!) on the clothes seen on the runway - turning trends into wearable iterations of chic style

Continue reading "Latest Fashion Trends: Discover the Current Fashion Trends, Get Fashion Tips on How to Wear a Trend"


Источник: http://www.thechicfashionista.com/fashion-advice-blog.html

Mad Men Fashion - 1960s Style - Marie Dresses for winter 2017
Fashion - Latest 2017 Fashion Trends
Fashion: Latest fashion news, style
BusinessChic Business fashion blog
22 very chic French style icons
Fashion Advice Blog - The Chic
2016 Holiday Shopping: 34M Shoppers Done, 73 Percent Annoyed
2017 Fantasy Baseball Draft Prep: Sleepers 1.0 features Kendrys
25 best ideas about Cute Korean Fashion on Pinterest Asian
6 Affordable Korean Fashion Brands You'll Love
App Shopper: Fancy Text Generator: Write Cool Stylish Text PRO
BT Runway for Success 2017
Cannes - Wikitravel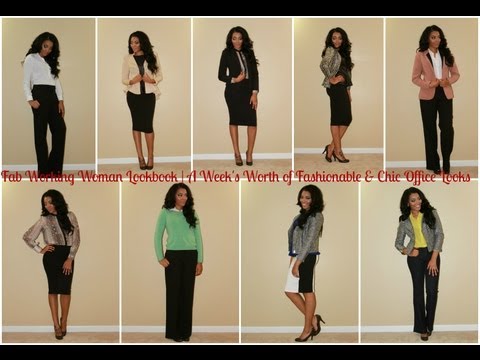 Cheap Plus Size Leather Skirts - Bing images
Cool Stylish Text Generator for Facebook or your blog
Cystic Fibrosis: Playlist of Songs for People With Health Challenges