Short Takes
June 7, 2017 KC Johnson 5 Comments
Too often on campus, the best chance for a wrongfully accused student to achieve justice involves a lawsuit after the campus tribunal has done its worst. A system that uses the lowest standard of proof, allows accusers to appeal not-guilty findings, lacks mechanisms for mandatory discovery of exculpatory evidence, denies meaningful (or any) representation by counsel, and prohibits direct cross-examination is almost, by definition, unjust.
As FIRE's Samantha Harris has long observed, courts are an imperfect vehicle to protect campus due process as a whole; the nature of due process lawsuits makes it difficult for courts to do anything more than address the facts of a single case. (The Brandeis decision comes closest to a judicial declaration that a university's sexual assault process violated the Constitution.) Moreover, a lawsuit can cost tens or even hundreds of thousands of dollars—well beyond the means of many middle-class or poor families.
It is, therefore, nothing short of preposterous to suggest that the myriad due process lawsuits illustrate the "powerful legal incentives" for colleges to handle sexual assault complaints "fairly." Yet this was the claim of one prominent defender of the Obama administration's efforts to weaken campus due process—my own institution's president, Michelle Anderson. She added that "campuses are responding—as they must—when accused students prevail." The extensively footnoted article contained no footnote for this assertion.
When Innocence Isn't Enough
Anderson's words would be cold comfort to accused students from Miami (Ohio), Case Western, or the University of California-San Diego. In the Miami case, Judge Michael Barrett noted that the accused student had "alleged facts which cast doubt on the accuracy of the outcome." Indeed, the "discrepancy between [the accuser's] written statement—'I never said no'—and the finding that [the accuser] asked [the accused student] to stop casts serious doubt on the accuracy of the outcome of the Administrative Hearing [emphasis added]." Yet Judge Barrett concluded that 6th Circuit precedent prevented him from rectifying the injustice.
In a 2015 case at Case Western, Judge Christopher Boyko concluded that the accused student had made "a plausible claim that [he] was innocent of the charges levied against him and that CWRU wrongly found that [he] committed the offense." Case Western didn't give the accused student access to the full case file. The panel refused to ask some of the questions he deemed critical to his defense, and the chairman of the panel treated him with hostility.
The university denied his appeal—after allowing the appeals officer to consider an anonymous letter, to which he was never given access, to be added to his file. Despite noting that this treatment left a "plausible inference that CWRU's disciplinary hearings were procedurally flawed," Boyko sided with the university, citing relevant 6th Circuit precedent. The likely innocent student—found guilty after a flawed procedure—was out of luck.
This is, of course, the same circuit at which Judge Martha Daughtrey mused at how students accused of sexual assault are entitled to no more due process than a soldier facing a military board of inquiry. Daughtrey isn't alone in her judicial indifference of basic fairness. The highest-profile example came in a 2016 appellate decision from California, where a three-judge panel restored the discipline against an accused student at UC-San Diego. The judges reached that conclusion even after one of them publicly compared the UCSD process to a kangaroo court.
Settlements
For those accused students filing outside of the 6th Circuit (or, in the aftermath of the UCSD decision, in California state court), success depends less on the merits of their case than on the judge to whom the case was assigned. For the public, however, even an unsuccessful lawsuit can provide critical insight into the otherwise secret world of campus due process.
Yet in two important respects, the interests of litigants and of the public are at odds. First, and quite understandably, wrongfully accused students want to end the process as soon as possible. In almost all cases, their primary goal is an expungement of their record, given the life-altering consequences of a wrongful finding of sexual assault. The public, by contrast, has an interest in a process lengthy enough to require the university to turn over internal documents relating to its disciplinary process—and to get university disciplinarians under oath.
These two interests most obviously come into conflict in settlement discussions. With the exception of Brown (and, oddly, Brandeis), most colleges and universities have entered into settlement discussions shortly after losing a motion to dismiss. The two most recent settlements—both troubling cases profiled by Ashe Schow—came at Lynn University in Florida and Allegheny College in Pennsylvania. In a twist, both settlements came shortly after court rulings requiring some degree of participation in the lawsuit by the accuser, setting up the possibility of cross-examination that the schools had gone out of their way to prevent.
It's easy to see why the accused students settled; otherwise, their lives would have been on hold indefinitely. But the settlements also ensured that the public will learn no more about these deeply disturbing cases.
Secrecy
The interests of litigants and the public also are in opposition with regards to publicity. The first round of litigation after the Dear Colleague letter—cases at Xavier, St. Joe's, Miami (Ohio), and Vassar—all featured students suing in their own names. Now, virtually all suits are filed under "John Doe."
For reasons recently explained by Judge Philip Simon (in a case at Notre Dame), this shift is in the best interests of justice: the marginal benefits to the public knowing litigants' identity are overcome by the litigants' need for privacy. But the shift nonetheless represents a tradeoff and prevents those who cover the cases from getting a better sense of the personalities involved.
The far more troubling new development involves the sealing of all or much of the case file. Such efforts initially came mostly from accusers—in cases at Georgia Tech, St. Thomas, and (involving her subpoena) Amherst. But in two recent cases—James Madison and Notre Dame—accused students have entered into agreements with their universities to file material, including the transcript of the disciplinary hearing, under seal.
It's understandable why an accused student would want to take such a course—even if innocent, the material in the campus process can be personally embarrassing. And not all of material is permanently shielded from the public—judges can cite from it in their opinions, as the two judges did in the critical due process victories at JMU and Notre Dame. But one reason why I was able to write so extensively about Amherst is that the accused student's lawyer, Max Stern, placed all aspects of the disciplinary file, including the transcript, into the record, fully open at PACER.
In contrast to the "John Doe" issue, judges should push back on closing non-redacted material from public view. The public has a right—indeed, an obligation—to learn as much as they can about the unfairness of the campus disciplinary process. And as things stand now, due process lawsuits represent the only way for the public to achieve an unvarnished view.
To date, the Trump administration has made no efforts to push back any of Obama's anti-due process policies. And it's not at all apparent that, even if they did so, colleges would do much to restore a sense of fairness. So litigation—despite its clear limits—will remain the best avenue for both justice and transparency.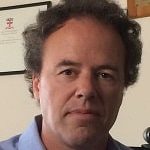 KC Johnson is a history professor at Brooklyn College and the City University of New York Graduate Center. He is the author, along with Stuart Taylor, of The Campus Rape Frenzy: The Attack on Due Process at America's Universities.
Allegheny CollegeAmherstAmherst rape caseBrandeiscampus sexual assaultCase WesternGeorgia Techkangaroo courtsLynn Universityst. Joe's Miami (Ohio)St. ThomasUniversity of California-San DiegoVassarXavier
Essays
June 5, 2017 Lance Morrow 2 Comments
Edgar Rice Burroughs foresaw the situation at Evergreen State and other campuses. He described it in Tarzan Untamed, a 1919 novel in which the hero finds himself in the lost city of Xuja.
Xuja, hidden in a secret valley, cut off from the rest of the world, resembles the typical American campus today in that the Xujans are also given to occasional eruptions of insanity. A citizen might be walking down a street, conducting a rational conversation when he will be suddenly enraged (triggered, you might say). His eyes will go dull, enameled by some obscure idea, and he will assault a fellow Xujan, and beat him savagely.
The entire country feels like Xuja now—a circus of the Id. It's not just the universities. Donald Trump is the President of Xuja. A hitherto respectable citizen of lesser rank (Congressman-elect Greg Gianforte, let's say) will erupt in a mad fit and throw a reporter to the floor.
If Edgar Rice Burroughs was a racist, it is not evident in the Xuja story: His villains in the tale—aside from the crazies in the lost city, who are sort of white, or something—were Kaiser Wilhelm's Germans, who appear earlier in the story; they had been marauding in East Africa in the years just before Burroughs wrote the novel.
Too many American colleges — sometimes I think all of them — have become satellite campuses of the University of Xuja. They have aspects of the insane asylum (in which the patients are of course not responsible for their actions). Giving the matter a different emphasis, you might call them institutions of higher daycare.
Evergreen State is an especially vivid case because of the widely shared video in which students confront Professor Weinstein outside his classroom. Professor Weinstein is a professor of evolutionary biology; here we see him in dialogue with the adolescent reptilian brain. Amazing. The students are perfectly moronic in their virtue. Send the video over to the anthropology department. Jean Cocteau once wrote: "Stupidity is always amazing, no matter how often one encounters it."
The Red Guards in China's Cultural Revolution behaved in this fashion—banging through the institutions, humiliating their elders and now and then destroying a professor's life's work. Pol Pot's youthful idealists did the same before they got down to the hard work of Cambodian genocide. This is human nature in its state of raw and most profound stupidity— murderous and yet astonishingly sentimental about itself. What could equal the chivalrous indignation of a Mississippi lynch mob assembled on a Saturday night in 1910 to vindicate the virtue of Southern Womanhood?
What's at work in the campus eruptions is not a virtue or social justice; it has nothing whatever to do with learning or knowledge or the life of the mind. It's the other way around. These performances — a travesty of education — do not expand the mind, they devour it.
College authorities — a term of irony, a perverse oxymoron — are desperate for the approval of the children. That's what is essentially wrong. The college sets up bouncy castles in the quad. They go over language and Halloween costumes with a fine-tooth comb, seeking not truth or knowledge or insight, but, rather, evidence of micro-aggressions. Brains shut down and become Play-Doh.
Yet, at the same time: they are given over to a permanent state of agitation – to hysteria. Learning to tend the fires and ceremonies of their grievances, they acquire plausible historical and ideological excuses for not studying — and indeed for not thinking. Ideology does the thinking. Some parents pay something in the high five figures for four years to have their sons' and daughters' minds systematically disabled. Pre-frontal lobotomy would be cheaper.
The Evergreen president's message to his students — after they had assaulted one of his professors and demanded the destruction of that honest man's career and livelihood, on grounds of an imagined ideological slight — was a masterpiece of the sniveling and craven. Although Evergreen President George Bridges announced that progressive professor Bret Weinstein wouldn't be suspended, Bridges said that he would comply with the long list of demands brought by the students, whom he called "courageous."
University presidents in the twenty-first century have perfected this form of self-abasement. It is one of their tools of survival.
The sane response at Evergreen, Middlebury, Yale and elsewhere would be to expel the students involved: Not to warn them, not to counsel them, not to suspend them, but to expel them. In no other way will the virus be brought under control. At Yale, angry students who abused and threatened the husband and wife professors drew no punishment, but the innocent professors were driven from the campus as the students demanded, and the president of the university took no action.
A good education, ardently pursued, would go a long way to curing crises of identity and to composing differences. But those presiding over the ideologies have no wish to cure; the point is to use the crises and to inflame them.
In loco parentis, indeed. The elders (so many of them veterans of the Long March of the nineteen sixties, now holding the presidencies and chancellorships and tenured professorships) busy themselves at making the young as fatuous — as intellectually lifeless — as themselves, bundled up in the neurotic vocabularies of Caring. It is an ignoble business.
Self-confidently virtuous students and college presidents might take a few hours to study Robert Jay Lifton's extraordinary 1986 book, The Nazi Doctors: Medical Killing and the Psychology of Genocide, which has just been reissued in paperback.
A quote: "As Bavarian professors were told by their new minister of culture: 'From now on, it will not be your job to determine whether something is true, but whether it is in the spirit of National Socialist Revolution.'"
Of course, zealous American students and educators claim that they are, quite precisely, fighting Nazis. If so, they should be more careful not to imitate them. They should look in the mirror, and then look a second time, and a third, and try to see how, with an entirely different eye from theirs, history will see them.
What is at stake is not students' racial, ethnic, or gender identity. Such issues, believe it or not, are transient. The twenty-first century is moving on at the speed of light and has far more serious business in mind.
As for the universities, their very reason for being is at stake. Right now, it seems to me that they are in the active process of trying to destroy themselves.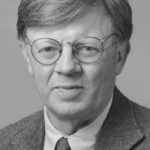 Lance Morrow, a fellow at the Ethics and Public Policy Center, is writing a book about Henry Luce and the 20th Century.
Donald TrumpEvergreen StateMiddleburyXujaYale
Short Takes
June 1, 2017 Jonathan Haidt 4 Comments
1) Never object to a diversity policy publicly. It is no longer permitted. You may voice concerns in a private conversation, but if you do it in a public way, you are inviting a visit from a mob or punishment from an administrator.
2) Do not assume that being politically progressive will protect you (as Weinstein found out at Evergreen and the Christakises learned at Yale). Whatever your politics, you are eventually going to say or do something that will be interpreted incorrectly and ungenerously. Your intentions don't matter (as Dean Spellman found out at CMC). This is especially true if your university offers students training in the detection of microaggressions.
3) If a mob comes for you, there is a good chance that the president of your university will side with the mob and validate its narrative (as the presidents at Yale and Evergreen have done, although the presidents at Middlebury and Claremont McKenna did not).
4) If a mob comes for you, the great majority of its members will be non-violent. However, given the new standard operating procedure (which I described in a recent Chronicle article entitled "Intimidation is the New Normal") you must assume that one or more of its members is willing to use violence against you, and you can assume that many members of the mob believe that violence against you is morally justifiable.
Excerpted with permission from Heterodox Academy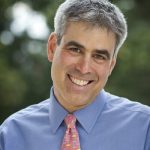 campus protestsfree speechmicroagressionstrigger situations
Essays
May 31, 2017 Peter Wood 2 Comments
Evergreen State College Biology professor Bret Weinstein is surprised. Indignant. Alarmed.
Weinstein is the new Allison Stanger—the progressive Middlebury professor still suffering a concussion from the attack by the masked anti-Charles Murray rioters on March 2. Weinstein is also the new Laura Kipnis, the progressive Northwestern professor hauled up on Title IX charges in 2015 by her university after she published an article in the Chronicle of Higher Education in which she criticized the "sexual paranoia" of some of her fellow campus feminists.
Kipnis now faces a "Jane Doe" lawsuit from a former Northwestern student Kipnis called "Nola Hartley" in her book, Unwanted Advances. Weinstein also has some kinship with Jordan Peterson, the social democratic professor at the University of Toronto who has been mobbed by protesters for his objections to proposed legislation that would require faculty members to use "non-binary pronouns" such as "zhe" and "zir."
Weinstein, Stanger, Kipnis, and Peterson are all left-of-center faculty members who are—or were—at peace with the progressive agenda whipping through higher education like a wind-driven prairie fire in a drought. And they all found themselves suddenly on the wrong side of the flames.
Year of the Shout-Down
Judging by his op-ed in The Wall Street Journal, Professor Weinstein remains puissantly in favor of Evergreen College's progressive approach to higher education and its octopus embrace of diversity, racial grievance, and victim identity. He is no backslider from the core doctrines of contemporary academe as advanced by the last generation of leftist ideologues. He just hasn't kept up. He's aware of the new positions, which have evolved from the old ones, but he somehow cannot get himself to march to the new music.
The essence of the Weinstein story is that he was perfectly good with Evergreen's "Day of Absence," when "students and faculty of color" left campus for a day to remind those left behind how much the community as a whole was enriched by their everyday presence. But this year Evergreen flipped the theatrics and asked the white students, staff, and faculty to make themselves scarce. Weinstein objected, and then met his classes as usual on the day in question, April 12. Nothing happened. But someone was keeping track, and on May 23, some fifty students invaded his class, yelling obscenities, calling Weinstein a racist, and demanding that he resign. He now lives under a threat of violence from these students, and Evergreen's president, George Bridges, has allegedly told the campus police to "stand down." Weinstein is left to fend for himself.
That last detail would seem hard to believe except that it so closely matches what has happened on other campuses. Stanley Kurtz has put together a nice compendium of "The Year of the Shout-Down," and more than a few of the incidents involve college authorities simply deciding not to enforce their institution's own rules against disruptions. Middlebury president Laurie Patton "vowed" accountability to the disruptors, but then handed out wrist slaps of a leniency similar to a mandatory application Oil of Olay hand cream.
Patton and the other presidents who stand by and do nothing are not just appeasers of the student mobs; they are diffident admirers. They dare not say outright that the raw authenticity of black students tearing the place up with the connivance of white "allies" gladdens their progressive hearts. They know the alumni wouldn't like that. But these presidents will do all in their considerable power to protect their cohort of mischievous social justice warriors. Those mobs threatening conservative speakers and insufficiently enthusiastic progressive professors are a badge of honor for the college presidents whose greatest fear is that they will be left out of the Great Historical Moment.
White Racism—Is It Relentless?
Perhaps the biggest question for those outside the academy is: What is that Great Historical Moment? It is probably best grasped as Ferguson, though it could as easily be named Trayvon Martin, Black Lives Matter, or even the Obama Era. It is the moment defined in Ta-Nehisi Coates' Between the World and Me, in which the fading residue of institutionalized racial discrimination is amped up to a belief that white hatred of blacks pervades every aspect of American society, and nothing short of a revolution will end it.
The less actual evidence there is of racial animosity coming from whites, the more important it is to conjure its insidious presence, and the more urgent it is to teach the coming generation of black Americans to ground their lives in victimhood, resentment, and robust resistance to surrounding society. This apotheosis of resentment, of course, is not limited to blacks. Any collection of people willing to band together into an identity group based on a history of victimization can do the same thing. Women, Hispanics, Native Americans, illegal immigrants, and sexual minorities of all sorts can adapt both the logic and the techniques of revolutionary existential despair. But black Americans define this territory; the others merely emulate.
The Great Historical Moment comes with the realization that this movement must discard all the old forms of civility that governed society in general and the university in particular. Willingness to listen to arguments on the other side is a sign of weakness. Toleration of dissent from the views being asserted today only vitiates the solidarity of the movement. Deference to the individuality of people in all their diversity dilutes the purity of the group's will to power.
Professor Weinstein is blind to most of this. He persists in thinking that he is engaged in a defense of liberal or even progressive principles. In his op-ed in the Wall Street Journal, he sees himself as a critic of President Bridges' campaign to substitute the principle of "equity" for the formerly reigning shibboleth, "diversity." The "equity agenda" at Evergreen ramps up the demand for hiring people on the basis of race rather than ability or accomplishment. The diversity agenda, of course, did the same thing, but lightly disguised the proceedings with an appeal to the good will of all involved. "Equity" removed the velvet wrapper from the iron fist. And Weinstein sees this as finding support among the campus postmodernists.
Here Comes the Equity Agenda
He is not wrong about the postmodern element. He is speaking of those academics who can no longer credit the idea that there are foundational truths, and who instead see the world is little more than fragments of attention spent on a perpetual struggle for power and privilege. These folks, holding forth in the humanities, have no basis on which to stand against an organized grievance group. Unable to oppose it, they either accede to it or adopt it as their own.
Jonathan Haidt has drawn some plausible conclusions from the Weinstein affair, coming on top of other such descents. Haidt observes that the rules appear to be: (1) "Never object to a diversity policy publicly"; (2) "Do not assume that being politically progressive will protect you"; (3) "If a mob comes for you, there is a good chance that the president of your university will side with the mob and validate its narrative"; and (4) "If a mob comes for you, the great majority of its members will be non-violent, [but] you must assume that one or more of its members is willing to use violence against you."
Alas, these are sound points. But they probably do not go quite far enough. What I have called the Great Historical Moment is a delusion that lives in the heads of a great many faculty members, college presidents, and even some trustees. It has found fertile ground in the minds of a generation of students who have been marinated for their entire education in progressive ideology and who have but the thinnest comprehension of human nature, civilization, the rule of law, and American history. They have a rage to destroy, and only utopian fantasies to put in place of what they would tear down.
Like all utopian movements, this one will also fail. The great Historical Moment is a figment of their collective imagination. But the failure is bound to be costly, not only to the students themselves but also to the institutions that have fostered it.
Evergreen College was a somewhat silly experiment when it was started in 1967. It belongs to a small category of "alternative" colleges opened in that era, including Hampshire (1970) and Prescott (1966), which replaced traditional curriculum with a surfeit of progressive novelties. What the Weinstein affair really teaches is that the experiment has run its course. But it may take a few years for Evergreen to realize that.

Peter Wood is president of the National Association of Scholars and author of "Diversity: the Invention of a Concept."
Evergreen State Collegeracial biasracial politics
Short Takes
May 31, 2017 KC Johnson 2 Comments
Middlebury's response to the disruption of Charles Murray's invited campus address—followed by the protesters assaulting and injuring Professor Alison Stanger, moderator for the talk—offered little ground for optimism. A statement from the college implied that evidence (albeit ambiguous evidence) existed suggesting that some professors violated the Faculty Handbook in the pre-disruption period. The disruptors themselves received token punishments, as several sympathetic professors supported them in the disciplinary process. The chief of the Middlebury Police Department even denied that the disruptors assaulted Stanger. ("It was more of a scrum. There wasn't any assault per se.")
The Middlebury student government, moreover, has seemed intent on confirming the critics' case about a campus out of control. After repeatedly expressing support, in words and deeds, for the disruptors, the student government concluded its term by rejecting an academic freedom/viewpoint diversity bill, which sponsors Rae Aaron and Jack Goldfield hoped would reaffirm the college's stated commitment—clearly not upheld in the Murray case—that "officially recognized student organizations may invite to the campus and hear any person of their choosing," and that "free intellectual inquiry, debate, and constructive dialogue are vital to Middlebury's academic mission and must be protected even when the views expressed are unpopular or controversial."
In the body's first meeting after the Murray disruption and the attack on Stanger, the student government's co-chair issued an apology—for not convening an "emergency session" before the Murray event, with the goal of appeasing the would-be disruptors. The only resolution the student government passed on the issue was a thinly-veiled effort to urge that the disruptors avoid all punishment for their actions. The measure was approved on a 10-3 vote.
The academic freedom/viewpoint diversity resolution noted that pressure on campus free speech has come from both sides of the ideological spectrum. It urged the administration to champion diverse viewpoints on campus, expressed support for the right of peaceful protest, and looked to have the student government call "upon Middlebury College to allow outside speakers of all viewpoints—assuming they are invited by a student organization, conduct themselves in a lawful manner, and do not physically harass—to speak on campus without the threat of disruption, and to enforce the policies as set forth in the Student Handbook."
This commonsense proposal generated furious opposition, and ultimately (in a somewhat weakened form) went down to defeat. If nothing else, opponents of free speech on the Middlebury campus are unusually candid in their distaste for the concept. While some critics offered the unusual canard—that a distinction exists between "hate speech" and free speech, and the college needs to crack down on the former—they also presented some intriguing claims.
One student senator, for instance, incredibly asserted that the college had both a statutory (hostile work environment for student employees) and a constitutional ("due process") requirement to censor. Other student senators claimed that passing an academic freedom resolution would "prioritize" some voices, while ignoring "voices that can't be heard because of societal pressures"—even though Middlebury has myriad student identity politics groups (and, of course, academic programs as well), while the only students whose voices were suppressed in this affair were those whose group had invited Murray to speak. Several senators justified their vote on grounds that defending free speech could be interpreted as criticism of the student disruptors, who at the time still had not received their (token) discipline.
In perhaps the strangest section of the debate, a co-sponsor of the resolution pointed (appropriately) to the suffrage movement as an organization that used peaceful protest, and the power of ideas, to win support. (She could also have referenced Jon Rauch's arguments on the importance of free speech to the gay rights movement.) The critics' response? Using "the women's right to vote movement is not applicable," because it was "only white women" who benefited from suffrage.
The minutes also featured a lengthy statement from one of the student disruptors. After speaking of his desire for a "middle path" on the issue of free speech—"I'm not saying Charles Murray has to be arrested if he comes onto our campus (that would be repression/censorship)"—the disruptor affirmed that if "we as a community are going to commit to ending discrimination, we will also have to commit to denouncing speech that constitutes discrimination (either by further normalizing white-supremacy or engendering violent/discriminatory action)." His conclusion? "We must name white supremacy and deprive it of power. Robbing Charles Murray of one platform for his racist pseudoscience is a small but important part of that resistance."
In an interview with The New York Times, a Middlebury political science professor worried how events of the year showed a failure of teaching, in that many of the college's students "don't understand the value of free speech at a college and what free speech really means." Based on the outcome of the free speech resolution debate, it would be difficult to argue with that assessment.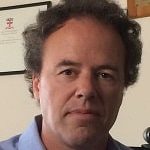 KC Johnson is a history professor at Brooklyn College and the City University of New York Graduate Center. He is the author, along with Stuart Taylor, of The Campus Rape Frenzy: The Attack on Due Process at America's Universities.
Charles Murrayfree speechMiddlebury College
Short Takes
May 28, 2017 John S. Rosenberg 4 Comments
Colleges are now increasingly busy herding faculty members into racial equity training seminars where they are urged to examine and eliminate their white privilege, implicit bias, and role in maintaining institutional racism. It's as though Mao's Cultural Revolution has come to campuses everywhere.
One such effort recently erupted into bitter dissension at Duke Divinity School when Prof. Paul Griffiths, Warren Chair of Catholic Theology, responded to an email sent to faculty urging them to attend a two-day Racial Equity Institute. Calling it a "waste" and objecting to the "exhortation," Griffith predicted "with confidence" that it would be "intellectually flaccid," filled with "bromides, cliches, and amen-corner rah-rahs." If it gets beyond that, he added, "its illiberal roots and totalitarian tendencies will show. Events of this sort are definitively anti-intellectual."
Griffith was subsequently chastised by his dean for using email to "express racism, sexism and other forms of bigotry," and threatened with disciplinary action. He then resigned. (The American Conservative reported on this controversy and reprinted relevant documents.)
Now comes a friend from the left coast who has forwarded to me a May 17 invitation to the faculty from The Office of Diversity, Equity, and Inclusiveness at San Jose State University to participate in an eight-week re-education exercise professional development program on "Whiteness and Race."
This eight-week indoctrination "professional development series," the invitation states, "offers the opportunity for SJSU white-identified faculty to build their racial literacy through participation in a seminar focused on whiteness, white racial identities, white racism, and anti-racist practice." Whiteness, the program description helpfully explains, "refers to hegemonic racial power that privileges white groups while subordinating racialized 'others.'" Still not clear about "whiteness"? Never fear, there's more: "As an identity and performance, it is a position of racial privilege, a standpoint perspective, and a set of cultural practices that often remain unmarked. As an ideological and institutional structure, it is a complex web of discourses and processes that sustain racial domination."
This program reflects the research of, and is "facilitated" by, SJSU Sociology Professor Susan Murray, whose professional preoccupation seems to be a social science version of racial navel-gazing. From her web page:
White culture, white racism, and white privilege are so deeply embedded in American history, in our social institutions, and in everyday thinking that I find myself in constant self-reflection about my own racial location. American cultural denial of privilege, of history, of institutional racism, and the constant barrage of white racism in the media (especially during this election season) create moments of intellectual self-doubt about my research agenda.
Based on the scholarship and other notions that inform this seminar promoting "racial literacy" (see, for example, Murray's article, "Whitened rainbows: how white college students protect whiteness through diversity discourses"), I confess that I must be a racial illiterate. Although my racial illiteracy and the inevitably resulting racial insensitivity no doubt make my opinions and judgment suspect, I wonder if I am the only one who sees a problem with a state institution limiting an educational … er, well, … opportunity to "white faculty," or rather to "white-identified faculty."
And for that matter, who is authorized to do the identifying or to judge the authenticity of the identifying? For example, if a Rachel Dolezal in reverse — a woman (i.e., a person who identifies — or perhaps is identified by others? — as of the feminine gender) who has a dark skin but identifies as white — if such a person wanted to attend, would she be allowed? Or what about Justice Clarence Thomas, should he find himself at some point on the SJSU faculy, or better yet, Shelby Steele, who taught At San Jose State from 1974 to 1991?? Neither, of course "identifies" as white, but others have described both of them as "Oreos," a person who is black on the outside but white inside.
And what about those people, of whom there are many (some perhaps even on the SJSU faculty), who appear to be white but for whatever reason don't "identify" as white? I'm sure Prof. Murray thinks those are precisely the people most in need of re-education attending since she freely admits that she herself was late to the enlightenment party: "it was not until graduate school at UCSC that I really started thinking about my own racial privilege and racist proclivities." Given the tainted American environment, then, it is not surprising that others are in need of what she has to facilitate.
Since white-appearing faculty who choose not to subject themselves to this "professional development series" are so obviously the ones who need it most, surely the Office of Diversity, Equity, and Inclusion at SJSU must have some means at its disposal of forcing them to do so. Not doing so would seem to be a dereliction of its diversity-inducing duty.
John Rosenberg blogs at Discriminations.
anti-white biasdiversityracial bias
Short Takes
May 25, 2017 Mark Bauerlein 2 Comments
It is awfully tempting to laugh at the case of Yale dean June Chu, for writing Yelp reviews of restaurants and food stores that referred to customers as "low class folks" and included statements like, "If you are white trash, this is the perfect night out for you!" Watching the sensitivity monitors go after one of their own is a guilty pleasure.
But the exaggerated response to Chu's nasty remarks on Yelp about white people should sadden liberals and conservatives alike. The message sent out to students and faculty by Stephen Davis, the head of Pierson College, announcing Chu's removal, is a jumble of sensitivity bureaucratese looks on Campus: Jordan - University that embodies everything conservatives, libertarians, classical liberals, and any self-respecting American adult hates about tolerance ideology.
The sentences do what they are supposed to do, that is, to numb the independent will of a free citizen. Examples:
"make sure that your academic needs are addressed"
"partner with me in envisioning a way forward"
"deeply harmful to our community fabric"
"a path toward healing and reconciliation"
"what holds us together is our collective effort to ensure that every single person in our midst is valued beyond measure"
"to honor and embrace those who are different from us"
The solemnity is hard to stomach. The elevation of stupid remarks on a Web site into a grave hate crime shows the impulse of a totalitarian. Do not take the words of sorrow and empathy at face value. They carry a not-so-subliminal message to everyone at Yale: watch your mouth, even on private time. You may have a sterling record of diversity worship on the job, but if you let slip a frustration that assumes the form of a group denunciation, you're done.
Maybe this threat to private conduct is just a function of the Digital Age, which encourages individuals to share every thought and experience and which watches over them unless they block their "Privacy" settings. Add to the technology the progressivist impulse to re-educate people who don't follow the party lines on race, sex, gender, nation, and religion, and you get the language of Davis's email.
At what point are a critical mass of people going to rise up and say, "That's none of your business!"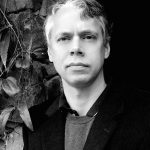 Mark Bauerlein is a professor of English at Emory.
anti-white biasJane ChuYale
Essays
May 24, 2017 Russell K. Nieli 1 Comment
Free speech on campuses has come on hard times. By now, we are all too familiar with the litany: invited speakers disinvited, talks by honored guests disrupted by shouting protesters, vandalism and riots forcing the cancellation of events, campus security announcing it cannot guarantee public safety.
The disruptions and attacks come almost entirely from an emergent Spit-Viper Left (as I call it), drawn from a motley collection of campus grievance groups that are angry, uninformed, anti-intellectual and uniformly illiberal in their attitudes and beliefs. They may describe themselves as feminists, defenders of civil rights, or advocates for sexual minorities, but they are very different from the older, and more tolerant versions of such advocacy groups, and far removed from any manner of liberalism by their authoritarian ways and intemperate rage.
Whatever else may be among the concerns of this newly emergent Left, furthering its cause through rational discussion isn't one of them. The 60s-era radical Todd Gitlin, distraught at this transformation of the campus Left, suggests it may subconsciously feel that reason and argument are no longer on its side. Free speech, a fruitful exchange of ideas, mutual intellectual enrichment — these are not its modus operandi. And those among the most illiberal segments of the Left on college campuses often attract to their protests even more radical and more illiberal supporters from beyond the university, who bring with them a love of violence, confrontation and disruption. Mayhem can be exhilarating for some people — especially young males — and outside anarchists and nihilists come to join in the fun.
Related: Do Free Speech Students Outnumber the Snowflakes?
It is important to realize just how far this newly emergent Left has strayed from the American Left of the immediate post-WWII decades. During the Cold War, it was often Social Democrats and other anti-Communist leftists who were leaders in the struggle to defend free speech, whether on college campuses or within the broader society.
People like NYU philosopher Sidney Hook, Supreme Court Justice William O. Douglas, Village Voice columnist Nat Hentoff, Harvard historian Arthur Schlesinger Jr., Yale chaplain William Sloane Coffin, former First Lady Eleanor Roosevelt, University of North Carolina President Frank Graham, and perennial American Socialist Party presidential candidate Norman Thomas were in the forefront of those defending a very broad understanding of free speech in America and its central importance to a vibrant, well-functioning democracy.
Together with influential organizations like the American Civil Liberties Union and the Americans for Democratic Action, these left-leaning defenders of free speech proclaimed in unison the ideal attributed to Voltaire: "I may not agree with what you say, but I will defend to the death your right to say it."
Stalinists and other Communists, of course, never bought into such an ideal, but in the post-war decades, especially after Khrushchev's famous 1956 Secret Speech denouncing the crimes of the Stalinist era, old-line Communists in America became increasingly marginalized, not least among the democratic Left. This attitude carried over to the beginnings of the New Left, which in its founding Port Huron Statement praised American universities as "the only mainstream institution that is open to participation by individuals of nearly any viewpoint."
The New Left first came to national attention in 1964 with a largely peaceful demonstration by students in Berkeley, California, as part of a Free Speech Movement challenging the university to live up to the free speech ideals it proclaimed.
Related: Their Violence Is Free Speech, But Our Speech is Violence
In the Cold-War years, it was usually members of the anti-Communist Right who sought to restrict the range of speakers permitted on college campuses. William F. Buckley, Jr., the founder of National Review and America's leading conservative intellectual, considered it one of his great early achievements when he successfully convinced Yale University (his alma mater) to rescind a previous invitation to a prominent Communist to speak on the Yale campus. Dis-inviting invited guests didn't start in the current century or with the Left.
The opposition to free speech on campus by the anti-communist Right, however, was hardly comparable in its scope or impact to the broad-based assault on free speech that we see today launched by the Radical Left. The anti-communist Right during the Cold War sought almost exclusively to deny hardcore Communists the right to speak — those seen by almost all Americans as not only odious but as traitors giving aid and comfort to America's implacable enemies.
Aside from the views of pro-Soviet Communists, there were few views expressed on college campuses during the Cold War years that the Right sought to ban. Controversial speakers routinely came on campus with little opposition from organizations of the Right. There were no campus riots, the shouting down of lecturers, threats of violence, bomb scares and false fire alarms, strong-arm scuffles, acts of vandalism and arson — tactics that have become common among the Radical Left today.
And the targets of such assaults by the Radical Left are typically not those holding intolerant or extremist views like Klansmen or neo-Nazis, but often people of great moderation, decency, and an eagerness to engage those holding opposing views with sympathetic understanding and reasoned argument.
When people like Condoleezza Rice, Christine Lagarde, Charles Murray, Suzanne Venker, Ben Shapiro, Ayaan Hirsi Ali, Heather Mac Donald and others like them are forbidden to speak on various college campuses — or their invitations to speak suddenly withdrawn — we know we are in a big-time crisis far removed from the minor-league opposition to free speech on college campuses that existed in the 1950s and 1960s.
Elsewhere I have referred to the Spit-Viper Left as "snowflake Jacobins and crybaby fascists." This designation was intended to draw attention to the fact that those who comprise the Radical Left on college campuses today — many of whom were brought up in excessively protective and indulgent parental households — manage to combine an overly sensitive and thin-skinned temperament unable to tolerate criticism, with an anti-liberal ideology and fascist-like authoritarianism. And these Black-Shirted Snowflakes gain the support of at least small numbers of radical faculty members — and the cowardly indulgence of many college presidents.
Related: The Seven Deadly Sins of Higher Education
Most troubling is the fact that there seems to be a significant number of people outside the academy who are not themselves radicals or leftists but who agree with the Radical Left that those espousing offensive viewpoints ought not to be permitted to speak on college campuses.
A recent poll (April 27-30, 2017) by the firm of Morning Consult found an alarming number of Americans who support an extreme speech-restrictive viewpoint. The following was one of the questions asked of a representative national sample: "Universities should not allow guest speakers to appear on campus if the guest's words are considered to be hateful or offensive by some."
If you scratched your head and asked, "Who could possibly agree with such a broadly proscriptive statement?" you are not well attuned to public opinion today. A very significant minority of Americans believe that only speakers should be invited to college campuses whose message does not seriously offend anyone and is not considered by anyone to be hateful.
The poll showed that support for such an "offense-takers veto" differs considerably by demographic groups. Women were much more likely than men to support the "don't allow offensive speakers" position (36 percent vs. 23 percent), Blacks more likely than Whites (43 percent vs. 28 percent), and Democrats more likely than Republicans (41 percent versus 28 percent).
When gender and political categories are combined, the statistics looked particularly grim: Close to half (47 percent) of female Democrats agreed that offense-giving speakers should not be allowed to speak on college campuses versus only 18 percent of male Republicans. When one considers that females as both students and administrators often outnumber males on many college campuses, that at Ivy League and other elite institutions students identifying as Democrats often far outnumber those identifying as Republicans, and that many of the most politically engaged students are drawn from departments like Sociology, Women's Studies, and Comparative Literature that are dominated by female Democrats, one gets a sense of the fragility of any free speech consensus on American campuses today.
Why should we worry about free speech on college campuses? How important is free speech on or off campus? These are perennial questions that need to be addressed now more than ever. I'll just say briefly that for answers we could hardly do better than turning to the defense of open discussion and free speech in John Stuart Mill's classic On Liberty, or to the defense of the university as the place where people of differing backgrounds can come together and share their differing perspectives found in Ralph Mannheim's long neglected Ideology and Utopia. A brief word about each.
Mill starts out with the sensible claim that on many issues of public controversy, truth is often not monopolized by any one side. While the human mind tends toward simplicity and one-sidedness, the fullness of truth, Mill believed, usually requires the interweaving of the partial truths contained in varying and often conflicting positions. Free speech and a vigorous confrontation with viewpoints differing from one's own are indispensable to realizing this goal. Common opinions, Mill says, "are often true, but seldom or never the whole truth. They are part of the truth, sometimes a greater, sometimes a smaller part, but exaggerated, distorted, and disjointed from the truth by which they ought to be accompanied and limited." "In the human mind," he goes on, "one-sidedness has always been the rule, and many-sidedness the exception."
The only way that anyone — even the wisest and smartest — can ever come to know the truth on complex issues of morality and public policy is to listen attentively to the best presentations of the various opinions held on these subjects and then weld together whatever insights can be gained from a fair-minded assessment of each. "No wise man ever acquired his wisdom in any mode but this," Mill writes, "nor is it in the nature of human intellect to become wise in any other manner." Such a process, of course, requires open, vigorous, and often contentious debate.
Even if an expressed opinion has no truth in it whatever, it can serve an important function in the truth-seeking process, Mill explains, in that its refutation requires understanding why it is not true and why an alternative view is better. Above all, disapproved opinions must not be prohibited if the goal is to know the truth and to know why it is true, and to know why competing views are not true or not the whole truth. "The peculiar evil of silencing the expression of an opinion," Mill writes, "is that it is robbing the human race — those who dissent from the opinion, still more than those who hold it. If the opinion is right, they are deprived of the opportunity of exchanging error for truth; if wrong, they lose, what is almost as great a benefit, the clearer perception and livelier impression of truth, produced by its collision with error."
Mill's defense of freedom of thought and freedom of expression in On Liberty is still the most eloquent and intelligent treatment of its subject in the English language. It should be on every college reading list for entering freshmen.
Mannheim has a view similar to Mill's regarding the complexity of truth in the area of controversial political issues and he shares with Mill the belief in the natural one-sidedness and parochialism of the human mind. And like Mill, he believes that the only way that this limitation can be overcome is by bringing together people representing contrasting viewpoints and integrating the truth within each into a more comprehensive whole.
"It has become incontrovertibly clear today," Mannheim writes, "that all knowledge which is either political or which involves a world-view, is inevitably partisan. All points of view in politics are but partial points of view because historical totality is always too comprehensive to be grasped by any one of the individual points of view which emerges out of it." He continues: "The fragmentary character of all knowledge is clearly recognizable. But this implies the possibility of an integration of many mutually complementary points of view into a comprehensive whole."
Mannheim believed that this integration process would be easiest to achieve by university-educated intellectuals who would attend institutions where they could receive a similar educational experience that would enable them to share with one another their varying perspective viewpoints. The unifying bond of such educational institutions would be the shared conviction that all could learn from one another and that a vigorous exchange of contending ideas would enrich everyone's understanding.
Today the central ideas of both Mannheim and Mill could be used to defend some kind of university focus on "diversity" in its faculty and student body though it would be a very different kind of diversity than what is currently understood by that term in most of today's institutions of higher learning. The most important kind of diversity for Mannheim and Mill was ideological or viewpoint diversity, especially in regard to politics, economics, morality and religion. The fact that on many of these subjects contemporary American universities are often among the least diverse institutions in American life would clearly be seen by them as a tragic failure.
The systematic silencing of voices challenging the Left, and even within the Left a narrowing of permissible opinions to those of angry, anti-intellectual grievance groups, is a betrayal of a central mission of a university education. We have allowed the barbarians to destroy what should be one of the citadels of our civilization. That, at least, would be the judgment of the older liberal defenders of universities and free speech like Mannheim and Mill. The Spit-Viper Left has spread its venom far and wide and paralyzed the work of one of the few institutions democracies rely upon for their sustained vibrancy and good health. There remains for us — whether liberal, conservative, libertarian, or social democrat — the work of reconstruction.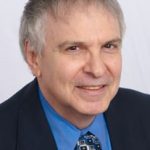 Russell K. Nieli is a Senior Preceptor in Princeton University's James Madison Program in American Ideals and Institutions, and a Lecturer in Princeton's Politics Department. He is the author of "Wounds That Will Not Heal: Affirmative Action and Our Continuing Racial Divide."
free speechLeftist monocultureliberalism
Short Takes
May 23, 2017 John Leo Leave a comment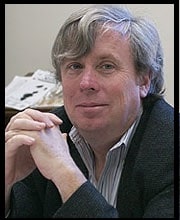 Peter Augustine Lawler of Berry College, one of our best writers, has passed away at age 65.
His last article for us appeared here last Thursday, "The Withering Away of the College Professor," an excerpt from his last book, American Heresies and Higher Education.
We extend our deepest sympathies to his family.
He will be missed.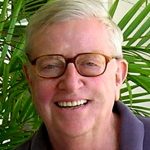 John Leo is the editor of Minding The Campus, dedicated to chronicling developments within higher education in an effort to restore balance and intellectual pluralism to our American universities. His popular column, "On Society," ran in
U.S.News & World Report
for 17 years, and was syndicated to 140 newspapers through the Universal Press Syndicate.
Peter Lawler
Short Takes
May 23, 2017 KC Johnson 1 Comment
The lawsuit filed by Northwestern Title IX accuser "Nola Hartley" against best-selling author Laura Kipnis (Unwanted Advances) has attracted substantial attention from both the mainstream media and from commentators; the two best pieces (taking differing approaches to the lawsuit's merits) come from Robby Soave and Michelle Goldberg. The Kipnis book looks primarily at four cases—one at Colorado and three at Northwestern: Kipnis' own Title IX witch hunt, and two cases involving former professor Peter Ludlow.
One case involving Ludlow (who seems to be an extremely unsympathetic figure) and an undergraduate student almost certainly ended wrongly; as presented by Kipnis, while Ludlow used horrible judgment, the accuser was unreliable. The second case, which involved Ludlow and a graduate student in his department, prompted the Title IX complaint against Kipnis and is also the subject of the lawsuit.
Related: Professor Laura Kipnis–She Faced Title IX Charges for Writing an Essay
Three items particularly struck me from Hartley's lawsuit—which, if anything, makes Kipnis look even more sympathetic than the Title IX allegation Hartley previously filed against Kipnis. The first involved Hartley's peculiar definition of her own credibility. Northwestern's investigator, the lawsuit asserts, found Hartley "extremely credible," and, therefore, by implication, Kipnis should have, too.
Yet Northwestern's own investigation ultimately did not proceed with the most explosive claim in the case: that Ludlow had sexually assaulted the Ph.D. student. The lawsuit massages this inconvenient fact by asserting that the investigator "found that she did not have enough evidence to determine whether or not a sexual assault had occurred."
But using the preponderance of evidence standard, "not enough evidence" means that Northwestern's own investigation deemed Ludlow, not Hartley, more credible on this critical point. (It probably helped that Ludlow was able to show he slept elsewhere on the night in question.) So Hartley is the "extremely credible" accuser whose central allegation even Northwestern didn't deem credible.
Second, the lawsuit claims that Kipnis inaccurately portrayed the Hartley-Ludlow relationship. It wasn't, Hartley asserts, the romantic fling that a thousand text messages and emails between the two implied. Kipnis, according to the lawsuit, quoted these text messages out of context. (How she did so must remain a mystery; the lawsuit doesn't mention even one out-of-context text.)
Related: A Judge Catches Notre Dame Acting Badly in a Title IX Case
Instead, according to Hartley, Ludlow all but groomed her from the start, inappropriately pressuring her to have a relationship with him in an almost textbook case of sexual harassment. The evidence she presents? Three conversations—each of which, conveniently, seem to have lacked any witnesses—in spring 2011, mid-fall 2011, and at an indeterminate date in late 2011.
It's possible that Kipnis failed to appreciate that the Hartley-Ludlow relationship can best be reconstructed not by thousands of Hartley's own words from the time, but instead by three witness-free conversations as Hartley (who the lawsuit describes as "emotionally intimate" with Ludlow) now remembers them. I doubt, however, any court would agree with Hartley on this point.
Third, multiple elements of the lawsuit make Hartley look (to be charitable) odd. She claims, for instance, that Kipnis' book presented her in a "false light" as "litigious." And her response to this problem is to sue over Kipnis' interpretation of events? As part of her grooming claim, she asserts that Ludlow "enrolled" in a seminar, taught by another professor, that she took in her first year as a Ph.D. student. A senior professor "enrolled" in another professor's class?
Hartley complains that Kipnis' book "needlessly devotes an entire chapter to Plaintiff." And the federal court system is the appropriate venue for resolving disputes over an author's editorial choices? That chapter, Hartley continues, contains "facts never before publicized, and facts that Plaintiff did not want to be publicized," thereby providing "far more detail" about the Hartley-Ludlow relationship than the "bits and pieces" previously in the public domain. (Again: these descriptions of the Kipnis research effort are Hartley's.)
Related: Ruined by the Beach Boys and Other Title IX Disasters
Perhaps Hartley didn't want some of the "facts" Kipnis uncovered to see the light of day—Northwestern's secret process doubtless was preferable to her—but it's hard to see the merit in a lawsuit downplaying the importance of "facts" about a widely-publicized case on a widely-publicized issue, and instead seeming to prefer that the public rely on "bits and pieces" of information.
Goldberg criticizes Kipnis for failing to ask Hartley for a comment before the book went to press. Kipnis should have done so if only to avoid this criticism—but there seems to be no chance Hartley would have agreed to speak with her. That said, the book extensively presents Hartley's own words and actions (as even the lawsuit concedes), primarily by using text messages written by Hartley to Ludlow.
Given that the Kipnis book describes in some detail the claims Hartley presented to Northwestern, gathered from documents (including Northwestern's Title IX report) obtained by Kipnis in her research, I don't agree with Goldberg's assertion that "there's no indication [Kipnis] ever sought to hear" Hartley's version of events.
My approach to writing about this issue is to post everything—all documents that I have used in writing about sexual assault and due process, either at Minding the Campus or in the new book, are available on my website. It's true that Kipnis hasn't posted the documents from the cases about which she writes. But the lawsuit's implication that she simply chatted with Ludlow and then accepted his version of events is absurd.
Beyond the exaggerated claims, the baseline premise of the lawsuit is a chilling one: that while the Ph.D. student purportedly "takes no issue with [Kipnis'] choice to write on this topic," Hartley, as a Title IX accuser, some of whose claims Northwestern accepted, should have a veto power over which "facts" Kipnis can present. This argument should raise grave concerns.-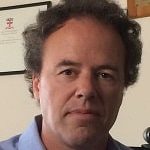 KC Johnson is a history professor at Brooklyn College and the City University of New York Graduate Center. He is the author, along with Stuart Taylor, of The Campus Rape Frenzy: The Attack on Due Process at America's Universities.
Laura KipnisNorthwesternTitle IX
Essays
May 22, 2017 Peter Wood Leave a comment
The right to breathe is not generally understood as the right to choke others. The right to move freely is not widely understood as the right to slip into your neighbor's house in the middle of the night unannounced. The right to listen to Neil Diamond's greatest hits is not universally interpreted as the right to make other people listen to "Sweet Caroline."
And yet these days more than a few people have decided that "academic freedom" guarantees your right to silence other people who are attempting to express views you disagree with.
This sounds like a joke, but it has been put forward in earnest by many student protesters in the last few years. I first heard the "I'm-exercising-my-academic-freedom-to-shut-you-up" rationale in connection with the Black Lives Matter protesters who invaded the Berry-Baker Library at Dartmouth in November 2015. But it has since become the common currency of lawless protesters, whether at Berkeley, Middlebury, or Claremont-McKenna.
Perhaps the open letter from Pomona College students to President David Oxtoby demanding that he "take action against the Claremont Independent editorial staff for its continual perpetuation of hate speech, anti-Blackness, and intimidation toward students of marginalized backgrounds," is the perfection of this conceit. The Pomona students decided that "free speech" has become "a toll appropriated by hegemonic institutions."
Campus Life Not Like a Baseball Game
Actually, on that last point, they are right. Colleges and universities are "hegemonic institutions." I don't know if those students understand their own catchphrases, but translated into plain English, this simply means that colleges impose broad control over their community of faculty members and students. They have rules above and beyond the rules of the surrounding society. If you go to a baseball game, you are free to boo the other team and scream at the umpire if you think he made a bad call. On campus—at least in principle—you must listen quietly when someone argues a point you disagree with, and if the moderator in a debate makes what you think is a bad call, your only legitimate option is to explain why you think it is wrong.
Those rules are part of what we mean by "academic freedom." Clearly, academic freedom is not the natural way people behave towards each other. It is an artificial thing, a "social construct," as we say these days. And because it is artificial, it only works in special circumstances where people agree to forego their right to boo the other team, shout imprecations at the umpire, or move beyond words to the kind of hard buffets that put professors of political science in the hospital.
Three cheers for institutional hegemony, without which no would have academic freedom. "Good times never seemed so good," Sweet Caroline.
But how is it that good old Hegemony U has found itself so incompetent in upholding its most basic rules of the road? Observers have offered some pretty persuasive answers to why Middlebury President Laurie Patton has been so feckless; why UC Berkley Chancellor Nicholas Dirks displayed the steadfastness of a saloon door; and why Claremont McKenna President Hiram Chodosh has risen to the occasion with the moral dignity of a fidget spinner.
The answers include the continuing descent into postmodern insouciance, where no encompassing principle presides; the swarming animosities of identity politics, which have stung all the beekeepers into submission; and the progressive left's willingness to kick away the ladder of free speech by which it climbed to dominance, lest anyone else try that ascent.
Up for Grabs for a Century
I have one small addendum to that list of explanations for why our defenders of academic freedom went out to lunch and never came back. I suspect that some of them got confused by the menu. "Academic freedom," an artificial thing, a "social construct," isn't amenable to scientific precision. It isn't Mars or Jupiter, sitting in the heavens as a definite planet. It is more like Pluto or one those other trans-Neptunian objects with strange names, such as the dwarf planet Haumea: detectable but not settled into any plain definition.
Because "academic freedom" isn't any one, definite thing, it has been up for grabs for over a century. The grabbing began in 1915, when the newly formed American Association of University Professors offered its "Statement of Principles," that in twenty-some pages of stately syntax and high-minded declaration laid out a commanding vision of the intellectual rights of America's university faculty. The 1915 AAUP statement didn't settle anything. For the next 25 years, the AAUP and college presidents went on wrangling, with numerous summits and unsatisfactory attempts to reach
For the next 25 years, the AAUP and college presidents went on wrangling, with numerous summits and unsatisfactory attempts to reach an agreement. In 1940, they did, at last, reach an agreement of sorts and issued a much shorter and—in many ways—less satisfactory statement. The 1940 AAUP Statement remains in force at the vast majority of American colleges and universities as their basic position on academic freedom. But having discovered the fluidity of the idea, the academic world could not stop with just two statements.
There are in fact now many thousands of statements, interpretations, codicils, redactions, and expostulations about academic freedom. The World Catalog lists nearly 100,000 books on the topic. "Look at the night and it don't seem so lonely," Sweet Caroline.
My colleague David Randall and I have undertaken the task of providing a little bit of order to this chaos. We have just posted a chart that offers an easy comparison of what we take to be the top ten authoritative treatments of academic freedom. It gives the reader the opportunity to see at a glance which definitions are rooted in the pursuit of truth, which ones connect tenure, and which ones call for sanctions against violators, and so on through 25 categories. It is a work in progress if we are still allowed to talk about progress in the post-modern anti-hegemonic hegemony.
I offer this in part as a service to Presidents Paton and Chodosh and Chancellor Dirks. They can now pick the definition that best lends itself to doing nothing while their students riot, or imposing "sanctions" on violators that have the permanence of a Snapchat message. "Charting Academic Freedom: 102 Years of Debate" may also, however, prove to be of some value to others who have found little clarity in the swirl of conflicting claims about academic freedom.
Explore, and find the most compelling definition and sing in your best imitation of Neil Diamond, "How can I hurt when I'm holding you," Sweet Caroline. Well, you can and will, but you will still be better off knowing that some definitions of academic freedom are a lot better than others, at least if you care about creating a civilized place for learning.
Printed with permission from the National Association of Scholars

Peter Wood is president of the National Association of Scholars and author of "Diversity: the Invention of a Concept."
academic freedomfree speechpolitical corrrectnesspolitical corruptionpolitical monoculture
Essays
May 18, 2017 Peter Augustine Lawler 2 Comments
An excerpt from the book American Heresies and Higher Education
Some conservatives say that the main cost-control issue in American higher education today is tenured faculty who don't teach enough. It would be better if their lazy self-indulgence could be better controlled by more accountable administrators. Tenure, from this view, is a kind of union, and "faculty governance" is collective bargaining.
It would be better if administrators could be empowered by the "right-to-fire" situation found in our more entrepreneurial states. What the union-taming governor wants, he doesn't understand that the administrators have already been achieving. In the industrial world, the war against unions is suddenly becoming more aggressive and more effective because unions can't deliver the goods anyway, given the dynamic realities of the twenty-first century's globally competitive marketplace.
No Need to Fight Tenure
The same is true of the war against tenure. Tenure is withering away, and astute administrators know better than to launch a frontal assault that would result in really bad public relations and many unnecessary casualties.
The truth is that the number of tenured faculty is rapidly diminishing as a percentage—the tenured and those on a "tenure track" now are a still fairly unoppressed and, I admit, often fairly clueless minority—of the "instructional workforce." There are doubtless good reasons why, at some places, tenured and tenure-track faculty should teach more. It would be better if more students had their "personal touch," just as it would be better if they graded their students' papers themselves at research institutions.
Teach More, or Teach Less?
But, given how cheap adjuncts are, it's a big mistake to believe that tenured professors taking on an additional class or two would be a significant saving. It's often even the case that administrators would rather they not teach more.
At some places, at least, the situation seems to be that the administrations are buying off tenured faculty with low teaching loads and various research perks. That incentivizes them to be compliant with the transfer of instruction to adjuncts and other temporary faculty.
There Goes Content
It also allows them to accept the emptying out of the content of "general education" as requirements focused on the content and methods of the academic disciplines—such as history, literature and philosophy—are replaced by those based on abstract and empty (or content-free) competencies.
Tenured and tenure-track faculty often come from highly specialized research programs where, even in history and literature, the tendency is to know more and more about less and less. There are also allegedly cutting-edge approaches, such as neuroscience, "digital humanities," rational-choice theory, and so forth, that take the researcher away from being attentive to the content that's been the core of undergraduate instruction.
And then there's the pretension of "undergraduate research" (which originated in the hard sciences and makes a lot more sense there) that it's best for students to bypass the bookish acquisition of content about the perennial fundamental human issues and questions and get right down to making some cutting-edge marginal contribution.
All in all, it's often not so hard to convince specialists to surrender concern for merely general education. Or at least to convince them that the imperatives of the marketplace and the increasingly intrusive accreditation process demand that the value of their disciplinary contributions is reconfigured in terms of competencies. That way, they're led to believe, they'll be able to hang on to their curricular "turf."
The study of history (or philosophy or whatever) can be justified, after all, as deploying the skills of critical thinking, effective communication, and so forth. One problem, of course, is that those skills can be acquired more easily other ways, ways that aren't saddled with all that historical or philosophical content.
And when the disciplines of liberal education are displaced by competencies, institutions tend to surrender the content-based distinctiveness that formed most of their educational mission.
Philosophy and Theology
The biggest outrage in higher education right now, for example, is not this or that report of students or administrators whining about microaggressions or being insufficiently trigger-warned. It's that Notre Dame might be on the road to surrendering its requirement of courses in philosophy and theology for all students for competency-based goals. What distinguishes or ought to distinguish Notre Dame is the seriousness by which it treats philosophy and theology as disciplines indispensable for all highly literate Catholic men and women, or not primarily by its provision of a Catholic lifestyle.
As institutions surrender their liberal arts substance (while sometimes retaining their classy liberal arts brand), they become pretty much identical in terms of their educational goals. Lists of competencies always seem to me vague and rather random, but they still seem to turn out about the same everywhere. Their measurability usually depends on multiple-choice questions and the sham exactitude of points distributed on rubrics. And, in general, the data gets its veneer of objectivity through the intention to aim at sometimes stunningly low and only seemingly solid goals. It's easy to mock the earnest redundancy of the competency phrases themselves. "Critical thinking"—well, if it wasn't critical, it wouldn't be thinking. "Effective communication"—well, if it wasn't effective, it wouldn't be communication.
What Is Being Communicated
In any case, the thought being surrendered is that the dignity of thinking and communicating must have something to do with what is being thought or communicated. It's just not true that the same methods of thought and communication can be applied in all circumstances. Thinking about what or who is a man or woman is way different from figuring out how to rotate your tires or even maximize your productivity.
Communicating information is different from "winning friends and influencing people" (or persuasion and manipulation) and from communicating the truth through irony or humor or esoteric indirection— through the parables of the Bible or the dialogues of Plato. The forms of communication that distinguish the great or even good books that provide most of the content of liberal education elude measurable outcomes, and it's not immediately obvious that they have much value in the marketplace.
Actually, the kind of insight they provide can be invaluable in marketing, as anyone knows who's watched an episode of Mad Men or read one of those eerie, philosophical, uncannily effective pitches of Don Draper. But the administrators would reply, "Well, sure that Don's a genius, but he's so damn unreliable. We don't want professors like that!"
As the low but seemingly solid goal of competency becomes about the same everywhere, the delivery of education can become less personal or quirky and standardized according to quantitatively validated best practices. Courses can become more scripted, and then delivery can be increasingly open to the use of the screen.
So the "intellectual labor" of college administrators—the number of which is "bloating" and the perks of which (at the highest level) are coming to resemble those of corporate CEOs—is directed in much the same way as it is in other sectors of the economy. What's going on, for example, in the Amazon warehouse or in large chains such as Panera Bread, is occurring on our campuses.
A Class-Based Agenda
The idea of "competency" being enforced by the accrediting agencies—basically run by administrators and following a "class-based" administrative agenda—serves the goal of disciplining instruction through measurable outcomes and then displacing actual instructors, as much as possible, by education delivered on the screen.
Peter Augustine Lawler is Dana Professor in the Department of Government and International Studies at Berry College.
professorsteaching assistantstenure
Essays
May 15, 2017 Richard Vedder 2 Comments
About 15 years ago I began writing extensively about the rising cost of higher education, even starting a research center (the Center for College Affordability and Productivity) focused on that topic. I am now convinced that rising costs are NOT the dominant problem facing our universities. There are at least seven deadly sins –not precisely the original Christian deadly sins of pride, greed, lust, envy, gluttony, wrath and sloth—but pretty close.
Let's start with greed. The first deadly sin is that colleges are outrageously expensive. It takes a larger proportion of the income of the typical citizen of New Jersey to pay the listed tuition fee of Princeton University today than it did in 1840. Whereby the cost of virtually everything else has risen less than our incomes, thereby making them more affordable, college is the unique exception.
The federal government has contributed mightily to the problem: tuition growth has accelerated rapidly since the late 1970s –when federal student loan and grant programs were vastly expanded to the bulk of the college population. In 1987 Education Secretary Bill Bennett claimed federal aid programs enabled colleges to raise fees dramatically, and recent research at both the New York Federal Reserve and the National Bureau of Economic Research confirms it. Higher tuition fees have funded a vast unproductive university bureaucracy (the sin of gluttony) that detracts from teaching and research.
Related: How Students Intimidate Professors and Stymie Learning
Not only are costs rising, benefits are falling. The second deadly sin is that there is far too little "good" learning going on in America's universities. By good learning, I mean learning that entails the transmission of the knowledge and wisdom of previous generations to the current one and enables us to add to this past cultural and intellectual capital. Today's college students, typically spending less than 30 hours weekly for 32 weeks a year on academics, are remarkably ignorant about our own past, giving them the impression that they are the Superior Generation, possessing an extraordinary fount of knowledge and moral virtues.
Thus historical and wrathful ignoramuses at Yale insisted that John C. Calhoun's name be taken off a college, despite the fact he served as Vice-President of the United States under two presidents, was in Congress (elected by the people or the state legislature) for over two decades, and held major cabinet appointments under two other presidents. Like many others of his generation, he strongly defended slavery, becoming a strong believer of state rights. Times change, and the notion of today's faux Superior Generation that "only our values are morally sound" denigrates those responsible for America's exceptionalism.
This sin in not limited to historical illiteracy. For example, I suspect one-third of my students use the word "compliment" when they mean "complement." A federal Adult Literacy Surveyed some years ago showed declining literacy among college students, an undoubtedly continuing trend. I doubt most college students could name one of John Milton's works and are clueless on what Aristotle or Rousseau contributed to our culture. Contrary to the contemporary zeitgeist, an appreciation of the contributions of some "dead white men" strengthens the greatest civilization ever created.
There are not only sins of omission (failure to teach the Western canon) but also of commission –the third deadly sin is that political correctness has led to the suppression of many ideas and freedom of expression, robbing students of the vitality associated with questioning conventional wisdom. We increasingly preach ideology –universities often appear to be secular theocracies, with campus bullies – 21st-century Torquemadas–suppressing free expression. Scientists, for example, are increasingly afraid to suggest that global warming is possibly not quite the threat the establishment believes –the Spanish Inquisition redux.
Why aren't university presidents asserting their authority to put an end to this foolishness, especially the suppression of First Amendment rights and free expression? To be fair, some do, but far too many let the campus crazies intimidate them. The fourth deadly sin is one of feckless non-leadership –sloth if you will –that enables the barbarians to storm the gates and dramatically diminish the vitality and good coming from the campus experience.
Related: Crime but No Punishment at Middlebury?
Yet the presidents are not alone in consenting to the gradual deterioration of the campus learning environment. A fifth sin emanates from a faculty that too often fiddles with its often non-consequential research while letting Rome (or Berkeley, Missouri, Claremont McKenna, Middlebury or Yale) burn. After all, the faculty do the teaching and usually control the curriculum. It is the faculty that removed required courses in history, language and other foundational subjects while implementing all sorts of politically correct courses devoid of intellectual content to appease vocal minorities.
Also, the governing boards of universities are typically made up largely of excessively prideful folks who combine their lust for recognition with a slothful inattention to what really is happening on campus—a sixth sin, one of neglect. To be sure, the information they receive comes typically from the president, who often fails to inform trustees of wasteful spending and campus scandals. When trustees occasionally try to fulfill their oversight role by seeking delicate information, they are sometimes ostracized and even sued —witness the sad spectacle of Wallace Hall, a regent at the University of Texas, a man who exposed an admissions scandal– and consequently faced impeachment and vindictive legal proceedings.
Or how about governance in North Carolina's Research Triangle, where Duke University trustees protected the university president as his administration savagely and unjustly punished the lacrosse team, or where North Carolina's trustees were either sinfully unaware of a major athletic scandal or hid it from the public they allegedly served. Trustees, indeed, too often serve as administration cheerleaders rather than overseers.
Related: Troubling News from North Carolina
That brings me to the seventh deadly sin: a lack of transparency, combined with obfuscation, and deception. Universities go to great lengths to hide important information about themselves –the amount students learn or earn (after college), salaries of key employees, or morally questionable activity (remember Jerry Sandusky?) They bury the bad news, exaggerate and promote the good news. They suppress competition and innovation through their accreditation agencies that they claim promote integrity and high quality. I would be very hesitant to buy a used car from a senior university official in today's America.
To be fair, not all universities are highly sinful, and there are many good people in America's colleges. But the seven deadly sins mentioned above are prevalent enough to erode public confidence in our universities (as recent New America polling confirms), ultimately leading to reduced support and declining enrollments.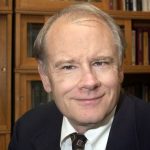 Richard Vedder directs the Center for College Affordability and Productivity, teaches economics at Ohio University, and is an Adjunct Scholar at the American Enterprise Institute.
core curriculumfirst amendmenthigh tuitionpolitical correctness
Short Takes
May 12, 2017 John Leo 3 Comments
So, the report of a racial threat at very tiny and very liberal St.Olaf College in Minnesota was a hoax. On April 29 Samantha Wells, a black student at the college, reported discovering a note on the windshield of her car with the message, "I am so glad that you are leaving soon. One less n‑‑‑‑‑ that this school must deal with. You have spoken up too much. You will change nothing. Shut up, or I will shut you up." Wells contacted police but declined to make an official report.
A student confessed to writing the note, St. Olaf President David R. Anderson wrote in a message to students. For some reason, he declined to use the word "hoax" for the false report. The threat — an anonymous, typewritten note — was "fabricated," he said, as an apparent "strategy to draw attention to concerns about the campus climate We've confirmed that this was not a genuine threat. We're confident that there is no ongoing threat from this incident to individuals or the community as a whole," he said.
In a second campus-wide email sent later Wednesday, Anderson used stronger words to explain what happened, while still steering around the word "hoax."
Anderson, citing federal student privacy laws, did not identify the person of interest. Nor did he discuss the tumult caused to the campus or to the damage of race relations by using a fake racial incident to extract concessions from the college.
For instance, one demand called for removing alumnus Arne Christenson from the advisory board of university's Institute for Freedom and Community because of his "political views and values as a Christian Zionist." Another demanded "visible and easily accessible gender neutral housing on all residence halls." Anderson negotiated with the black students and set parameters for formal discussions. Anti-white posters appeared on campus during the crisis.
President Anderson has yet to address students on the wisdom and morality of fake hate crimes as a way of getting what you want.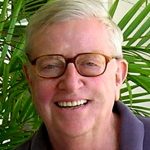 John Leo is the editor of Minding The Campus, dedicated to chronicling developments within higher education in an effort to restore balance and intellectual pluralism to our American universities. His popular column, "On Society," ran in
U.S.News & World Report
for 17 years, and was syndicated to 140 newspapers through the Universal Press Syndicate.
Race-baitingracial hoaxSt. Olaf
Essays

May 11, 2017 KC Johnson 5 Comments


Источник: http://www.mindingthecampus.com/

Syracuse University Campus Life Drake quotes about heartbreak 2017
Stanford University Libraries
The University of Maine
Minding The Campus
Brown University
50 Amazing Adam Levine Haircut Ideas - 2017 Styles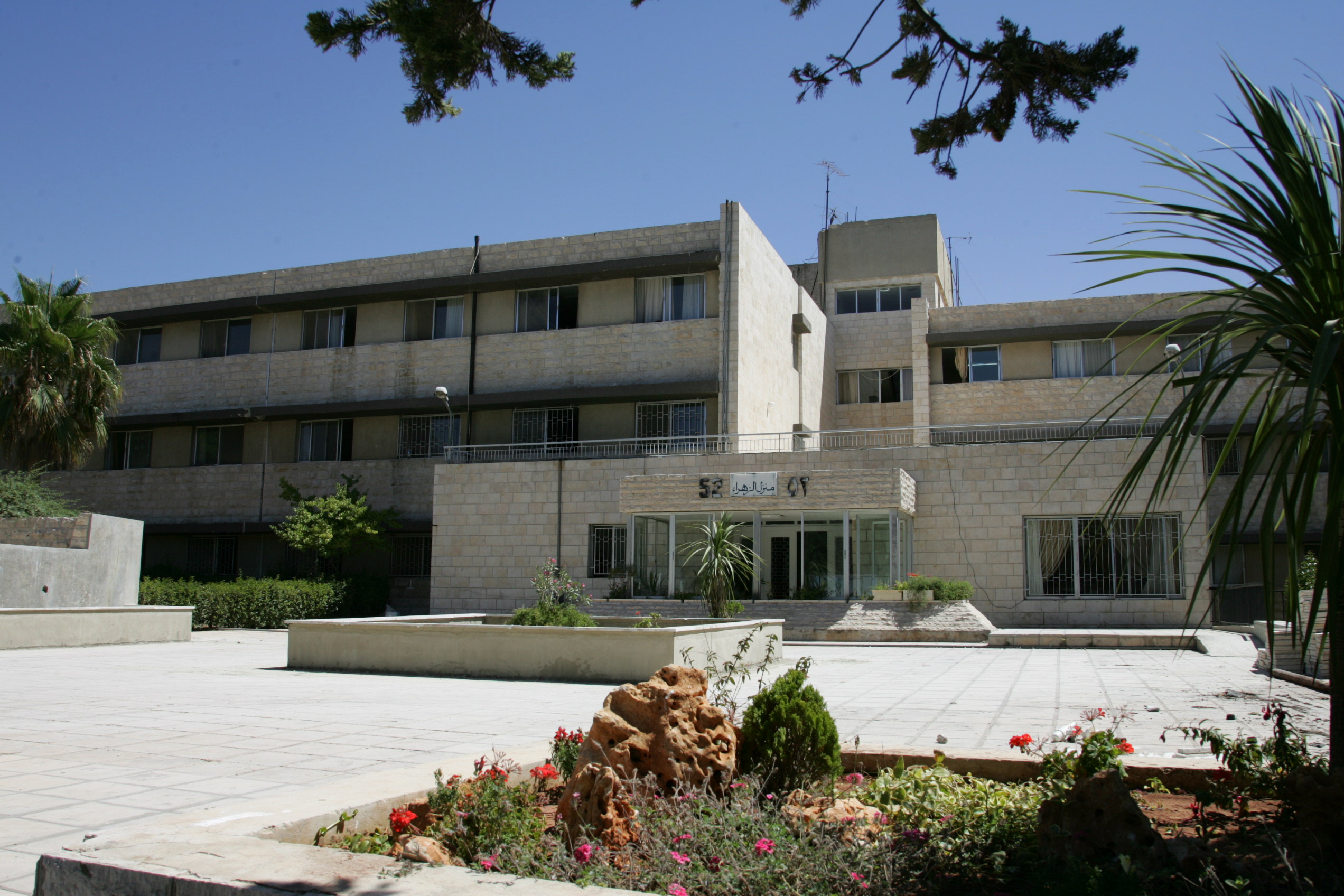 50 great free handwriting fonts Creative Bloq
8 Ideas for Cute Easter Cupcakes Real Simple
Ariat boots eBay
Breaking Celeb News, Entertainment
Clothing Connection Online - Official Site
Coloring Gray Hair for Men - WSJ
Designer Engagement Rings by Tacori at Robbins Brothers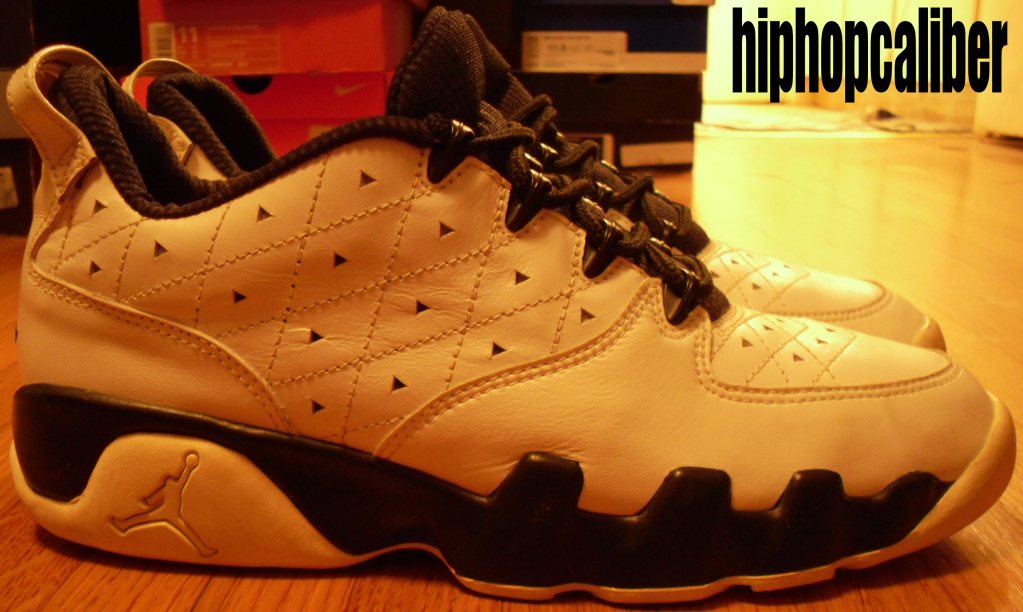 Find and follow posts tagged festival lookbook on Tumblr