Posted on June 18, 2017 by Stacey Bewkes • 3 Comments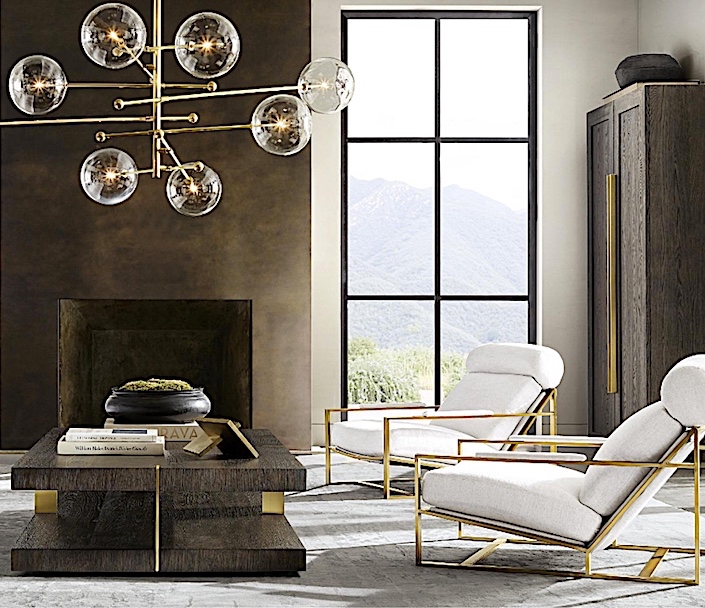 When RH Modern was launched about a style in the city 2017 the christies charity fashion show year and a half ago, with its collection of curated modern furnishings, it included products created in collaboration with such major talents as Jonathan Browning, Vicente Wolf, Thomas Bina and Barlas Baylar. The collection proved so successful, that they have since added RH Modern to all the RH locations, including Greenwich, where in 2014 they renovated the historic 1917 post office. Not long ago, I visited the gallery there to see the latest additions to the RH Modern collection.
While most of the featured design partners are contemporary, one of the most interesting partnerships is with Milo Baughman/Thayer Coggin.…
Read More »
Posted in design, furniture, interior design | Tagged Designer furniture, interior design, Milo Baughman, RH Modern, Thayer Coggin | 3 Comments
Posted on June 14, 2017 by Stacey Bewkes • 4 Comments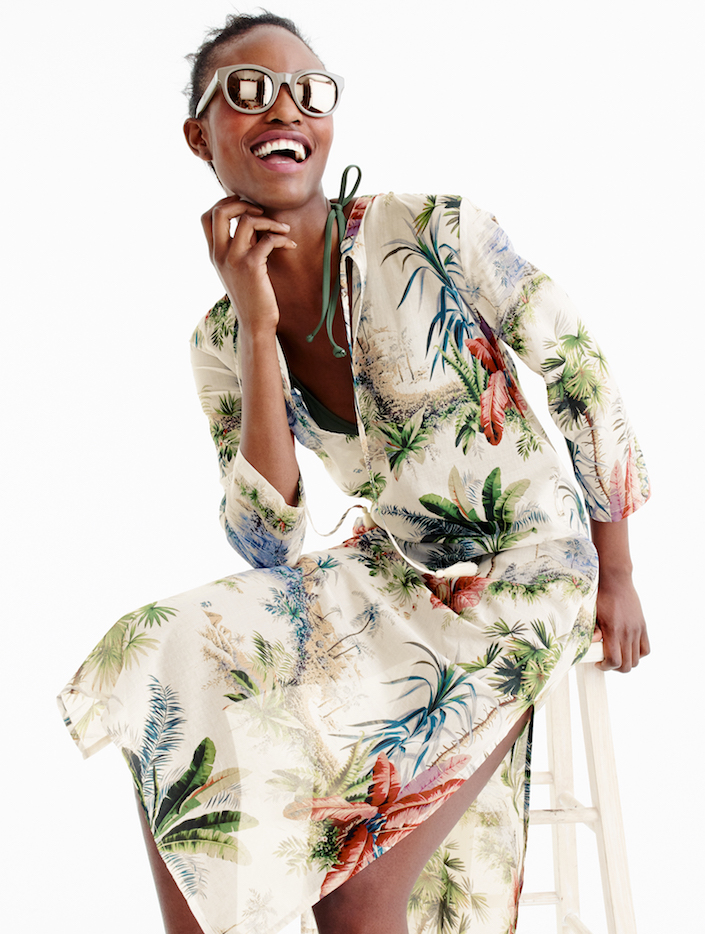 The intersection between interiors and fashion continues to inspire as Pierre Frey x J. Crew have joined forces to collaborate on a chic capsule swim and beach wear collection for the American brand. With the heat of summer making an early appearance in these parts and both national holidays on the horizon, the timing couldn't be more appropriate for a stylish tropical treat!
I am always impressed with how Pierre Frey continually seeks out unconventional ways to broaden their horizons. After brainstorming with a J. Crew creative executive over ways to collaborate, they originally digitized five different patterns from both the current collection and archival designs, ultimately selecting the beautiful Alexandrie, one of my personal favorites, for the collection.…
Read More »
Posted in design, fashion, interior design, J. Crew | Tagged creative collaboration, Designer Fabric, fashion, J. Crew, Pierre Frey | 4 Comments
Posted on June 11, 2017 by Stacey Bewkes • 9 Comments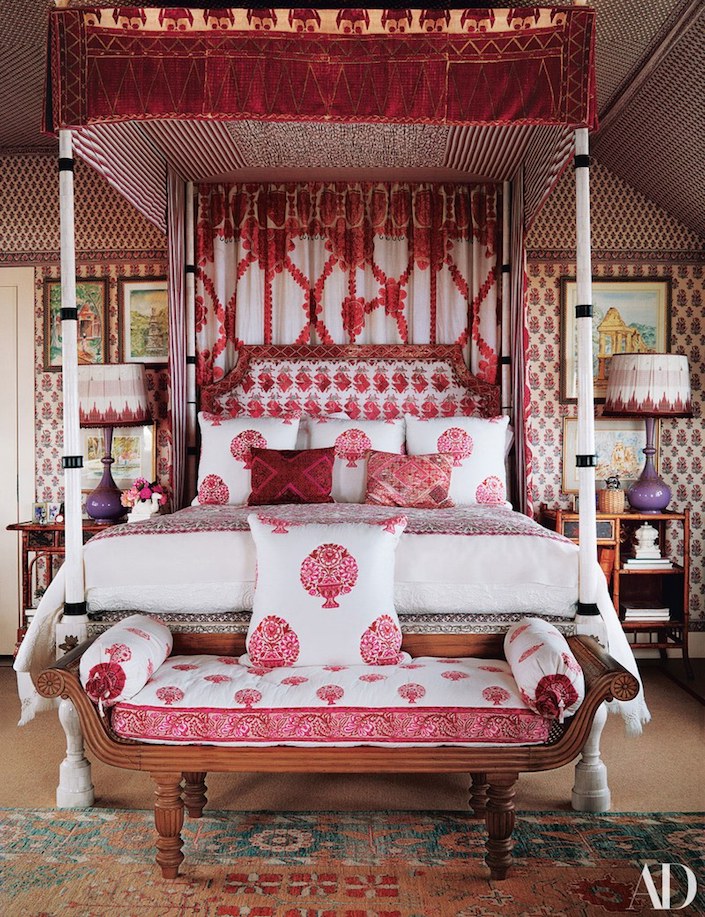 While many of us have long loved the timeless pattern-on-pattern richness of maximalist interiors, it is currently enjoying a more widespread appreciation. One of the two covers offered for the July issue of Architectural Digest, below, is on point with a marvelous example of seaside maximalism, written by Jennifer Ash Rudick from her upcoming book Out East with Vendome, shot on location throughout the Hamptons by photographer Tria Giovan. Look next month for my video with Susanna featuring another project from the book, Muriel Brandolini's chic weekend beach house.
In the meantime, you can get a peek at Out East through Woody House.…
Read More »
Posted in architecture, interior design | Tagged Architectural Digest, Jennifer Ash Rudick, Out East, Peter Marino, Tria Giovan | 9 Comments
Posted on June 4, 2017 by Stacey Bewkes • 20 Comments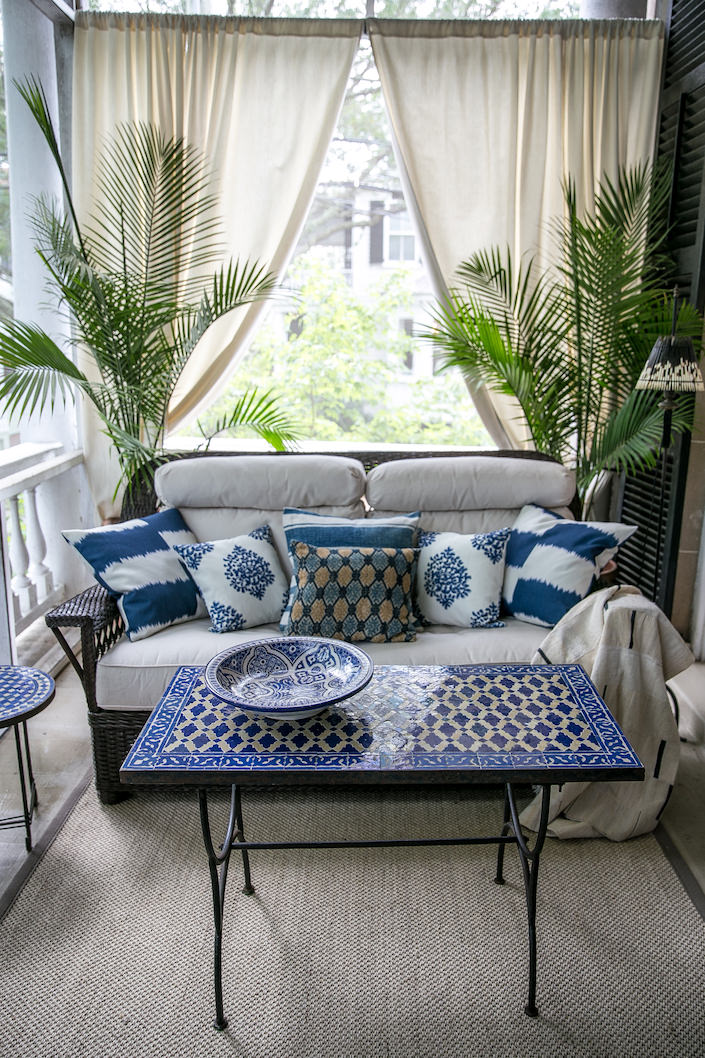 Susan Walker has long walked the line between style and substance. With a spiritual soul, curious mind and educated eye she finally found what has become her true calling and three years ago, Ibu opened its doors in Charleston. In Indonesia, Ibu means woman of respect and Susan adopted the name for her company representing women artisans in 34 counties around the globe, using their time honored skills to create beautiful clothing and home decor. And now Ibu has launched Ali MacGraw for Ibu, a collaboration with the celebrated actress expressing her iconic style. Susanna and I were honored to visit Susan at her chic Charleston home and go behind the scenes with Ali to hear about the collection and attend the runway debut.…
Read More »
Posted in art, design, fashion, interior design, Stylish Shopping | Tagged Ali MacGraw, Charleston, fashion, global style, Ibu Movement, interior design, Susan Hull Walker, Video | 20 Comments
Posted on June 2, 2017 by Stacey Bewkes • 3 Comments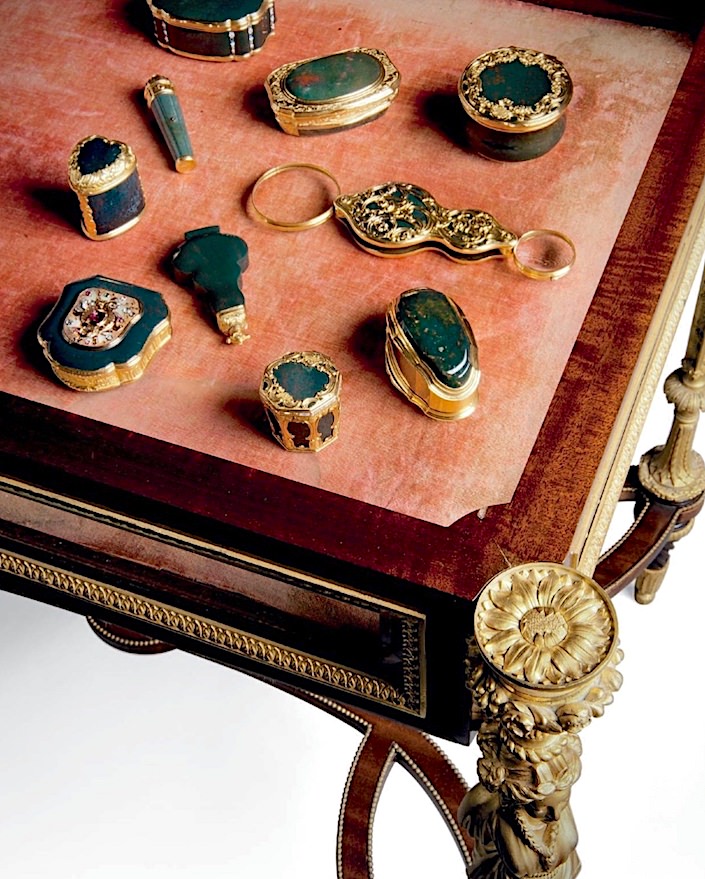 As I was catching up at Christies, I went down the rabbit hole and thought I'd share a few favorites from the many upcoming auctions. The decorative arts covers such an incredibly wide range of objets that reflect the history, tastes and lifestyles of their time. One such genre I have always found fascinating is boxes. And while this is a broad category, which the Metropolitan Museum covered with a charming exhibit several years ago, the upcoming Opulence sale at Christies in London offers an enormous selection in the singular category of snuff boxes, the required accessory du jour in fashionable 18th and 19th century circles.…
Read More »
Posted in art, auctions, Christie's, design, furniture, interior design | Tagged art, auction, Christie's, decorative arts, Furniture, snuff boxes | 3 Comments
Posted on May 30, 2017 by Stacey Bewkes • 6 Comments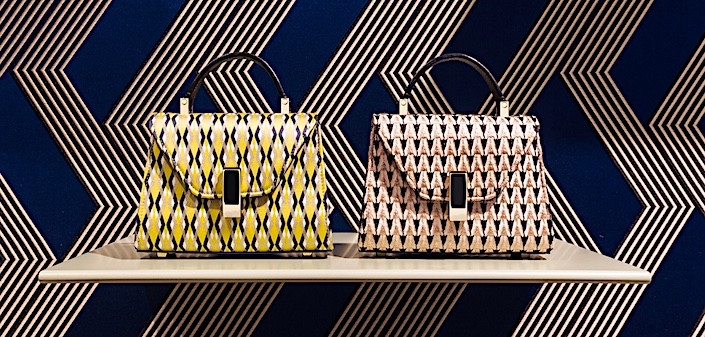 The long time love affair between fashion and interiors seems to only be getting hotter lately with more collaborations coming to the forefront of design. During a recent trip to Bergdorf's, I noticed a very chic marriage of high style that has somehow stayed under the radar. It seems Valextra x Dedar, two of my favorite Italian luxury brands, were destined to tie the knot.
The result of their I-do's are three mini versions of Valextra's Spring '17 Superbag. The limited edition Iside Mignons, clad in Dedar's Serpentino, Funky Stripes and Viva, are reminiscent of Italian graphics and patterns from the 50's, emphasizing the shape and geometry of the bag.…
Read More »
Posted in design, fashion, interior design, valextra | Tagged Dedar, Designer fabrics, fashion, interior design, Italian luxury brands, Valextra | 6 Comments
Posted on May 28, 2017 by Stacey Bewkes • 8 Comments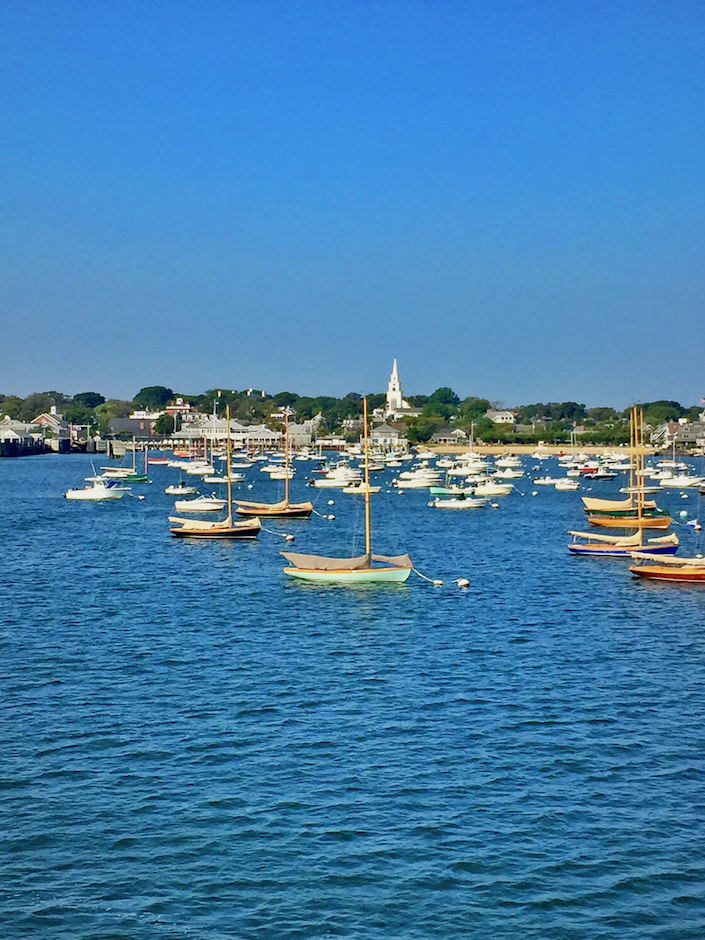 Nothing quite says welcome to summer than Memorial Day weekend. While the official start to the season isn't for almost another month, this is a day to celebrate the imminent sounds, smells and sights of warm weather living. And for me it's now the count down until my departure for my annual summer destination of Nantucket. As we all plot, plan and dream of our upcoming holidays, I pulled together a little visual inspiration from my photo files of recent summers on Nantucket.
all photos by Stacey Bewkes for Quintessence
But of course this is also a day to remember and honor those who have made sacrifices serving our country, which includes my father, a decorated officer and reconnaissance pilot in the WWII Army Air Corps.…
Read More »
Posted in Uncategorized | Tagged Memorial Day, Nantucket, summer | 8 Comments
Posted on May 26, 2017 by Stacey Bewkes • 3 Comments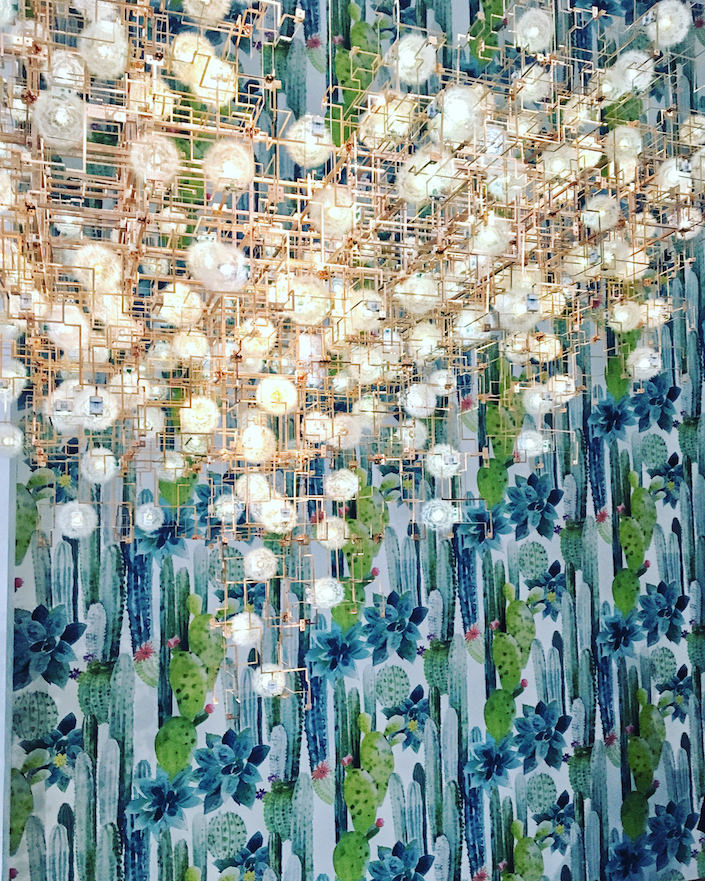 While there have been a plethora of industry events, I am catching up here with a few highlights from a very busy week in design. Monday evening was a reception for the most recent installation at the Carpenters Workshop Gallery. In their stunning Fifth Avenue space, select works from represented artists were paired with bold nature themed wallpapers from Pierre Frey for a beautiful and thoughtful intersection of art and design.
I remember being blown away (pun intended) when first seeing an incarnation of Studio Drift's amazing Fragile Future dandelion chandelier several years ago in their Paris gallery. Exploring "the relationship between nature, technology and mankind," the light sculptures are made of bronze electrical circuits enhanced by light emitting dandelions, all hand picked and individually glued to LED lights (detail below).…
Read More »
Posted in art, design, interior design | Tagged Carpenters Workshop Gallery, Fromental, Incollect, Pierre Frey, Whitby Hotel | 3 Comments
Posted on May 22, 2017 by Stacey Bewkes • 3 Comments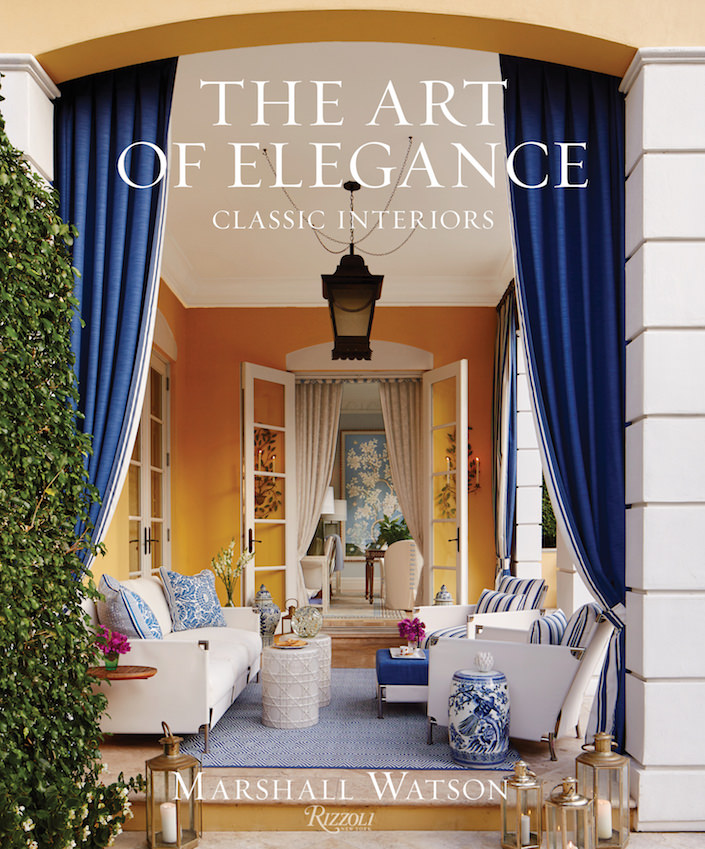 This Wednesday, May 24, is Spring Market at the D&D Building. Marketing Director Liz Nightingale has lined up a blockbuster day of keynotes, showroom events, cocktail receptions and open houses around the theme ART x DESIGN. I am delighted to be a part of this informative and inspiring day where designer Marshall Watson and I will be having a conversation, "Enduring Elegance" in the Ferrell Mittman showroom.
Known for his classic approach to elegant, light-filled interiors, Marshall has always embraced the time honored principals of design to create interiors that are balanced, comfortable, liveable and suited specifically to each client.…
Read More »
Posted in architecture, art, design, interior design | Tagged D&D Building, D&D Spring Market, interior design, Market Week, Marshall Watson | 3 Comments
Posted on May 20, 2017 by Stacey Bewkes • 12 Comments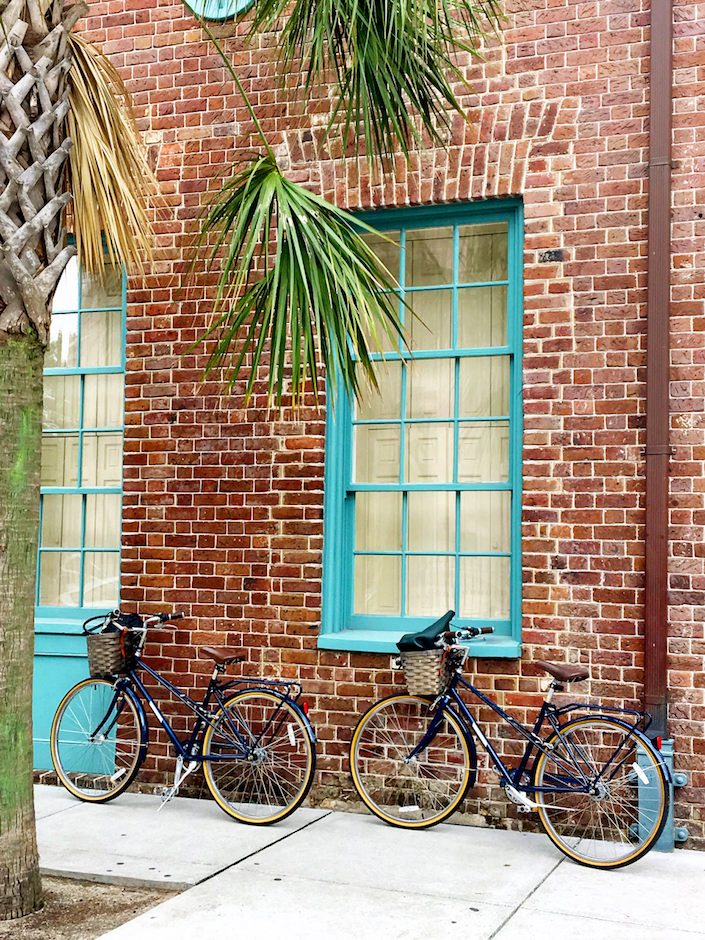 Concluding this week's look at Charleston, I am bringing you a pictorial peek (since I don't have the back story on most of these residences) at historic Charleston seen by bike as Susanna and I did a quick tour of the central historic district. Not only do we brake for Instagram, we sometimes actually disembark!

For those of you not familiar with the city, there are several neighborhoods defining historic Charleston with South of Broad ("below" Broad Street, at the southern end of the peninsula) generally considered the most exclusive residential neighborhood, including prime examples of historic Charleston's glorious residential architecture.…

Read More »

Posted in architecture, design, travel | Tagged Architecture, Charleston, Historic Charleston, historic houses | 12 Comments


Источник: http://quintessenceblog.com/

Cappotti inverno 2017: i capispalla di Narciso rodriguez fall 2017 runway
Culture: Music, TV radio, books, film
Quintessence - Lifestyle blog Living
IMG, NYFW and E! Present Andy
Home Brown Brothers Auction
Christies - Search
12 Smart Choices in Weave Bob Hairstyles for Women 2016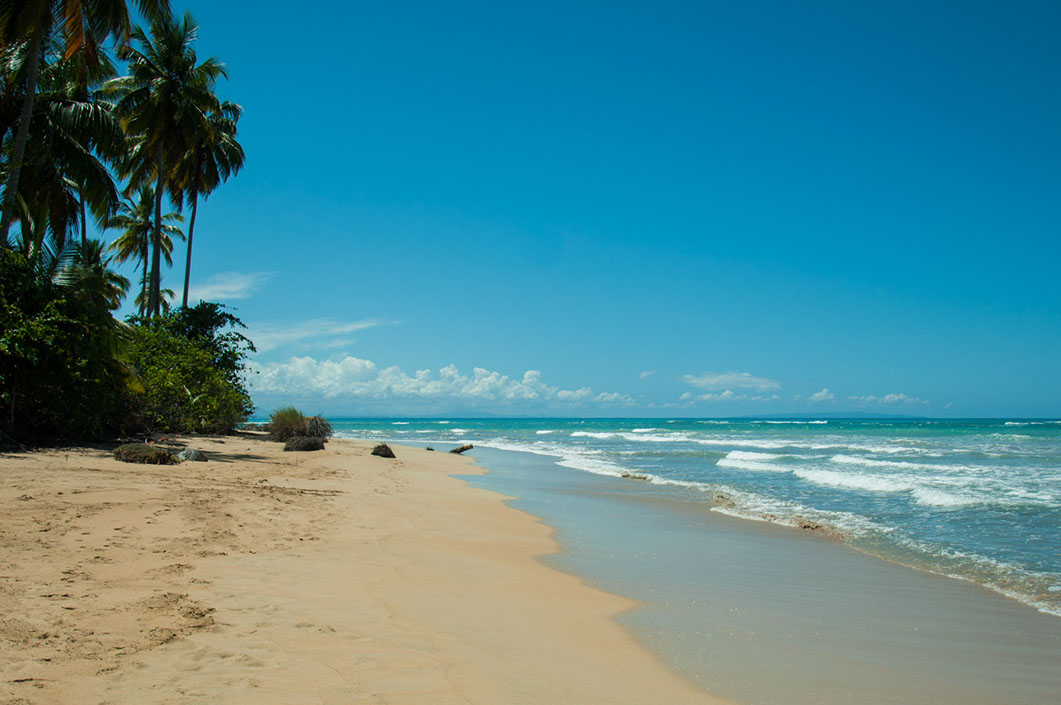 27 Letter F Logos - Letter Logos by m
50 Latest Saree Blouse Designs For
Andrew Lucas - professional photographer. 849 photo
Beco Baby Carrier
Best Backpacks - AskMen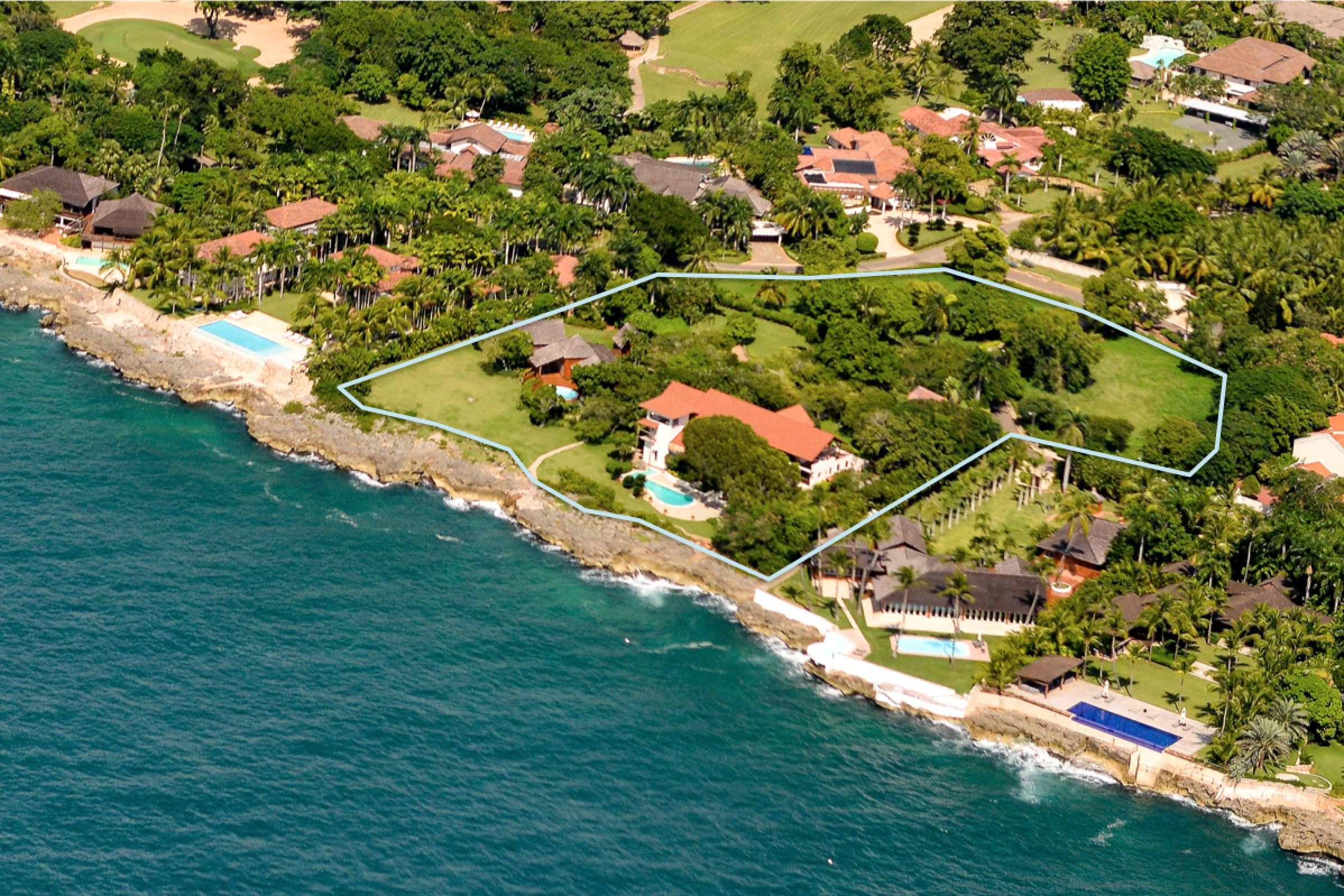 Cached