Is there anything better on a mid-Saturday morning than a good plate of eggs benedict and a refreshing Bloody Mary? We didn't think so! Brunch is a saving grace – it doesn't happen too early, it offers just the right amount of indulgence, and it's a social event that almost everyone enjoys. We've rounded up 10 of our favourite go-to brunch spots in Jozi that are sure to satisfy nearly every craving in the book – happy feasting!
The Whippet Coffee
The well-loved spot that is The Whippet Coffee is one of our city's trendiest brunch destinations. Visitors rave about their speciality teas and coffee and hand-crafted foods – and for good reason! Let's just say that we're yet to have a disappointing meal here. On the menu, you'll find drool-worthy brunch options, including a Crispy Bacon Croissant, Breakfast Burrito, Eggs Benedict and Fresh Papaya Bowl. Accompany your dish of choice with their Wake Shake or Crème Brulee Latte and you're all set for a downright delectable meal, which you can enjoy in the beautifully decorated indoor section, or at a table under the trees outside. Just be sure to arrive extra early to secure yourself a table.
Where: 34 7th Street, Linden, Johannesburg.
Warm & Glad
Let's just say that Warm & Glad's name says it all – their food is warm and hearty, and visitors are always glad and excited to be there. The homey atmosphere makes for a wonderful place to tuck into some divine brunch options, such as their rich and creamy Scrambled Eggs Bowl, or satisfying bowl of House-Made Granola. If you're feeling extra hungry, you may want to try one of their gourmet sandwiches instead, such as the Bacon & Gorgonzola or Nha Trang Chicken Baguette, which are made as fresh as they are tasty. As far as beverages are concerned, it's pretty much obligatory that you try one of their 'recovery' drinks, like the Prosecco Mimosa or Bloody Mary – you won't be sorry!
Where: Albans Square, 357 Jan Smuts Avenue, Craighall Park, Johannesburg.
LEFT: The Summer Seed Scrambled at The Whippet Coffee & RIGHT: The Egg Basket at Nice on 4th.
Urban Angel Café
Tucked away in a rather unassuming office park is a magical brunch spot that goes by the name of Urban Angel Café. Here, you're spoilt for choice with a number of tantalising brunch options on the menu, including their Cauliflower Rosti, Eggs Benedict, Buttermilk Flapjacks served with raw honey and Freshly-Baked Banana Bread served with mascarpone cream cheese icing. If you're a juicing junkie, you'll also be glad to know that their raw juices as well as smoothies are just as enjoyable as everything else. They offer up everything from an alkalising green juice to a classic beet juice. As far as the smoothies are concerned, the Raw Chocolate Smoothie is love at first sip.
Where: Boskruin Office Park, corner President Fouche Drive & Hawken Road, Boskruin, Johannesburg.
Nice on 4th
While the cutesy little spot that is Nice on 4th has lunch and dinner menus that are sure to wow you, what they're best-known for are their signature baskets, which make for the most delightful brunch. The most popular is by far the Egg Basket, which features two baskets made out of toast, which are then filled with poached eggs and crispy bacon and topped with a spicy tomato relish. Feel like really treating yourself? Then you may want to opt for the Salmon Basket instead, which is the perfect combination of scrambled eggs, smoked salmon, cream cheese, relish and chives – best enjoyed with a freshly-squeezed watermelon juice.
Where: 37 4th Avenue, Parkhurst, Johannesburg.
LEFT: The Crème Brulee Latte at The Whippet Coffee & RIGHT: The Bacon Eggs Benedict also at The Whippet Coffee.
Belles Patisserie
An award-winning spot, Belles Patisserie is a stylish little patisserie that's just fabulous for enjoying brunch with the girls or that someone special. Their mouth-watering menu consists of some seriously indulgent brunch offerings, from a Salmon Open Omelette to their signature Bellisima Flapjack Stack. If you're Banting, you'll be relieved to know that they also offer options catering to your diet, such as their Crustless Quiche and Cauliflower Wrap. Pair your meal of choice with a cup of their delicious coffee, and you're all set for a very memorable brunch! Oh, and don't forget to end your meal off on a sweet note with one of their Skinny Red Velvet Cupcakes – they're simply to-die-for.
Where: Shop 16, BluBird Shopping Centre, corner of Atholl-Oaklands Road & Fort Street, Birnam, Johannesburg.
Gia's On Montrose
Situated on the stunning Montrose Nursery property, Gia's On Montrose is a lovely alfresco spot that's perfect for indulging in a leisurely lunch. And the best part? It's practically just outside the buzzing Sandton CBD. On the menu, you'll find a number of creative options to pick from, including the Deluxe Breakfast Croissant, which is filled with an egg, bacon, rocket, mushrooms, tomato, Parmesan shavings and balsamic reduction, as well as the Danny De Vito Breakfast, which consists of one egg, beef or pork sausage, grilled rosemary, mushrooms, tomato and a slice of toast. Plus, their Fresh Fruit Shakes make the perfect accompaniment to any of their tasty dishes.
Where: 66B South Road, Morningside, Johannesburg.
LEFT: The Cheese & Tomato Tramazzini at Gia's On Montrose & RIGHT: The Buttermilk Crumpets at The Fat Zebra.
The Fat Zebra
Another brunch hotspot that's located in the up-and-coming vicinity of Linden is the sexy café known by the name of The Fat Zebra. At this stylish spot, you can treat yourself to their Buttermilk Crumpets stacked with crispy bacon, crème fraisch, seasonal berries, toasted almonds and syrup, which just so happen to be some of the very best crumpets in town. If something savoury is more up your alley, we recommend The Full Monty, or the Eggs 'Ben-Addicted'. The Fat Zebra is also an ideal spot to hit up after a big night out, especially with their hangover breakfast offering known as The Babalaas, which is their take on a toasted sarmie, filled with bacon or macon and egg, topped with ham, cheese and grated Parmesan, with crisps and a shot of cream soda on the side.
Where: 71 7th Street, Linden, Johannesburg.
The Secret Tea Garden
Another scenic outdoor option, The Secret Tea Garden boasts a gorgeous garden setting as well as some delectable brunch options to pick from. The menu is simple and straightforward, but at the same time is sure to satisfy whatever kind of craving you're harbouring. Try out their Secret Bite open sandwich, which boasts sweet chilli chicken breast on rye or health toast, topped with lettuce, fried onion, avocado and feta, or their tasty Bacon, Egg & Cheddar Cheese Tramezzini. Just be sure to save space for a slice of their signature Chocolate Chiffon or Bar One cake afterwards – it's something you won't want to miss out on. What's a brunch without a sweet ending anyway, right?
Where: Norscot Manor Recreation Centre, 16B Penguin Drive, Fourways, Johannesburg.
LEFT: The Michelle's Treat Open Sandwich at The Secret Tea Garden & RIGHT: The English Elegance Breakfast at La Vie En Rose.

Salvation Café

Serving up the very best sweet, savoury and healthy breakfasts, Salvation Café is a morning heaven of note. Their extensive menu offers visitors a whole host of different morning entrees, such as a Breakfast Burrito filled with grass-fed sausage, scrambled eggs, spring onion, jalapeno, sour cream, cheese, tomato salsa, guacamole and fresh coriander, or a Garden Wrap stuffed with carrot, beans, cucumber, haloumi, sundried tomato pesto, olives and avocado. If you have a sweet tooth, you may want to try out their fantastic French Toast topped with fresh fruit instead. The best day to pay this beautiful courtyard spot a visit has got to be a Saturday when 44 Stanley is at its busiest.

Where: 44 Stanley Avenue, Milpark, Johannesburg.

La Vie En Rose

The enthralling garden restaurant that is La Vie En Rose is the perfect place to enjoy the best meal of the day in a lovely, laidback atmosphere. On their menu, you'll find some sublime options to choose from, ranging from basics like Avocado Toast and Waffles, to more creative dishes like the English Elegance and the September Morn. If you arrive feeling extra peckish, try their Blushing Beauty Sandwich, which is filled with Norwegian smoked salmon, cream cheese, Spanish onion and avocado, or the Rising Star Wrap, which is a vegetarian-friendly top 10 fashion week hotspots option consisting of crispy Moroccan brinjals and Danish feta, dressed with fresh mint, basil, Spanish onions and tangy lime zest. Then, finish off your meal with a plate of their New York Style Baked Cheesecake or French Macarons.

Where: 48 Melville Road, Illovo, Johannesburg (Please note that on 29 May, La Vie En Rose will be closing. On 3 June 2016 they will reopen at Killarney Country Club.)

Note: The top image of this article features the delightful breakfast platter for two, which is available upon request at Urban Angel Café.

By Candice May

Know other great brunch hotspots not mentioned above? Let us know below!

Remember that our "Top Picks" are not paid for and are compiled at the discretion of the journalist. We only write about what we love.


Источник: http://www.joburg.co.za/top-10-brunch-hotspots-in-joburg/

Style, Love, Home, Horoscopes more - MSN Lifestyle Light yellow diamond engagement rings
Top 10 Vegan Cities in America: Portland - m
The top five Dublin property hotspots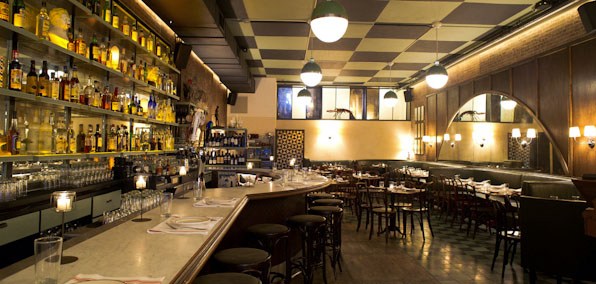 Outdoor Activities in Philadelphia m
Top Stories - E! Online
Cached
12 Ways To Wear Yoga Pants Literally Anywhere - BuzzFeed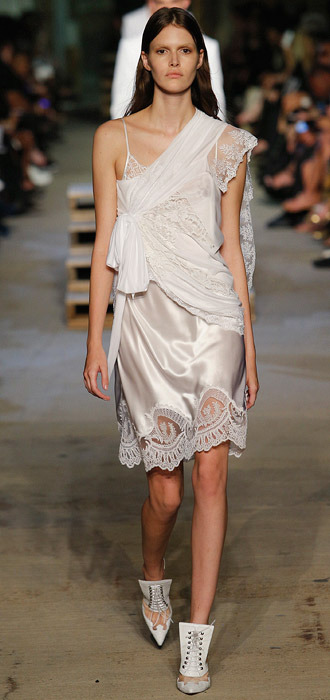 15 Stylish and Easy Ways to Wear Your Skinny Jeans Right Now
50 Cute Wrist Tattoos
Ash Womens Sneakers- Shop a large variety of Ash Shoes, Boots
Bloomin Brands - Official Site
Cheap Illustration Wallpaper from B&M
Cupl Spring/Summer 2014 Collection Fashionisers
Factory-Seconds FAQ: Mens Dress Shoes. - Allen Edmonds
GQ NAMES THE MOST STYLISH NBA
Giorgio Armani Fall 2017 Ready-to-Wear Collection Photos - Vogue